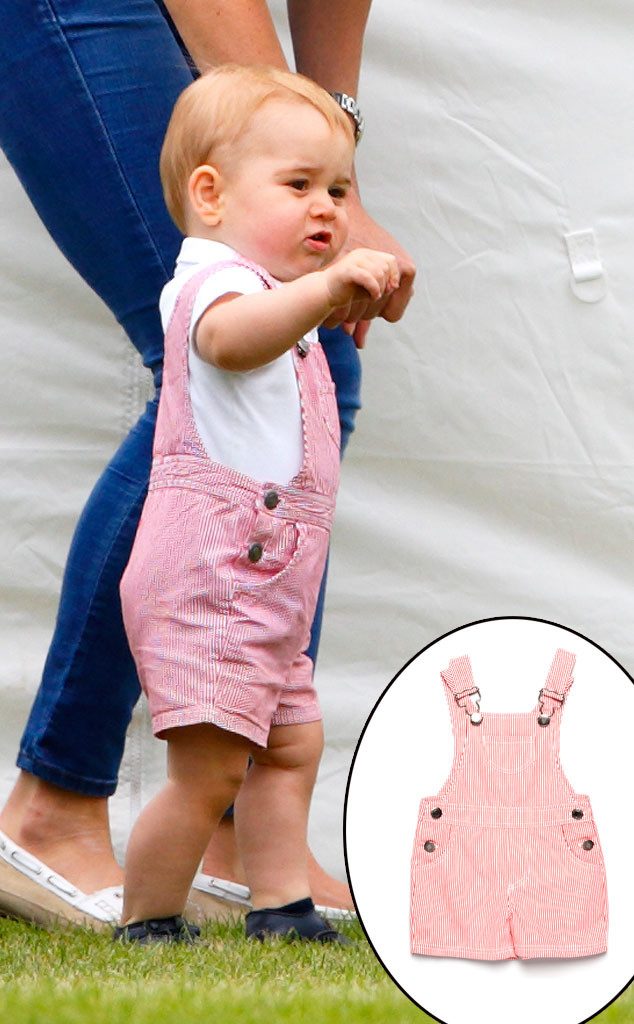 Max Mumby/Indigo/Getty Images, Neck & Neck
That a boy, George, baby steps!
On Father's Day Prince George took his first public steps with a little assistance from his mum Kate Middleton. The adorable 10-month old attempted to strut on the sidelines at Prince William's polo match at Cirencester Park in Gloucestershire.
His royal highness could move easy—and still look downright adorable—in his Neck & Neck red and white striped overalls. The $46 rosy duds went over a simple white collared onesie and was paired with black booties.