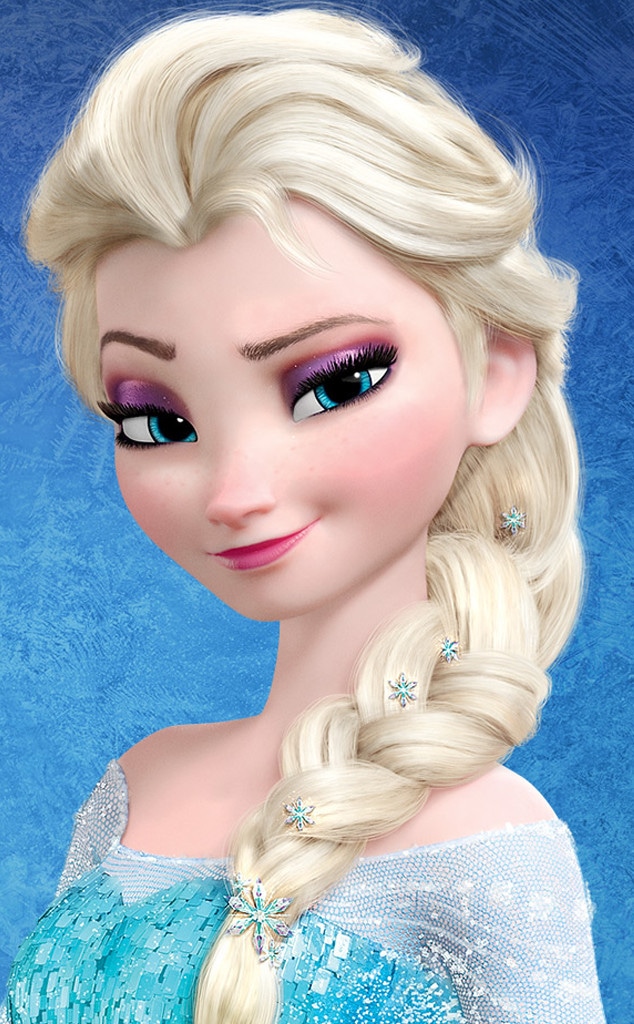 Disney
If you thought the Frozen craze was over, you obviously did not listen to us when we said that the Frozen frenzy will never be over! Today's evidence? A U.K. poll done by BabyCentre.com that shows for the first time ever a certain girl's name has cracked the top 100 list of baby names. Can you guess which one?
Go on. Guess. If you don't guess, it takes the fun out of it! Don't be a spoil sport!
Fine. It's Elsa. The name of the ice queen is comin' in hot at No. 88 on the list, and experts credit (blame?) Frozen for the jump up the rankings. Why Elsa over Anna? BabyCentre managing editor Sarah Barrett has a theory.
"Whilst the film's popular heroine is called Anna, Elsa offers a more unique name and is also a strong female role model", she says. "Elsa is the ice queen but she sees the error of her ways and is shown to be a sensitive, but strong and confident character. Just in the way the name Arya from Game of Thrones increased in popularity in 2013, films are hugely influential."
Elsa is so in right now that even Prince George himself can't outshine her. The name of William and Kate's son has dropped from No. 13 on the baby name list to No. 19, the lowest it's been since 2000. However, both William and Harry remain in the top 10.
Here are the most popular girl and boy names in 2014 thus far:
1. Emily, Oliver
2. Isabella, Charlie
3. Olivia, Harry
4. Amelia, Noah
5. Sophie, Jack
6. Isla, Joshua
7. Ella, Thomas
8. Chloe, James
9. Jessica, Jacob
10. Lily, William 
For anyone rolling their eyes at the idea of the name Elsa shooting up the charts (aka haters), you'll probably enjoy this video of everything wrong with Frozen, courtesy of the folks over at CinemaSins. 
If you don't want to watch it, they counted 96 movie sins. We would subtract anything that had to do with Jonathan Groff's character, but that's our prerogative.