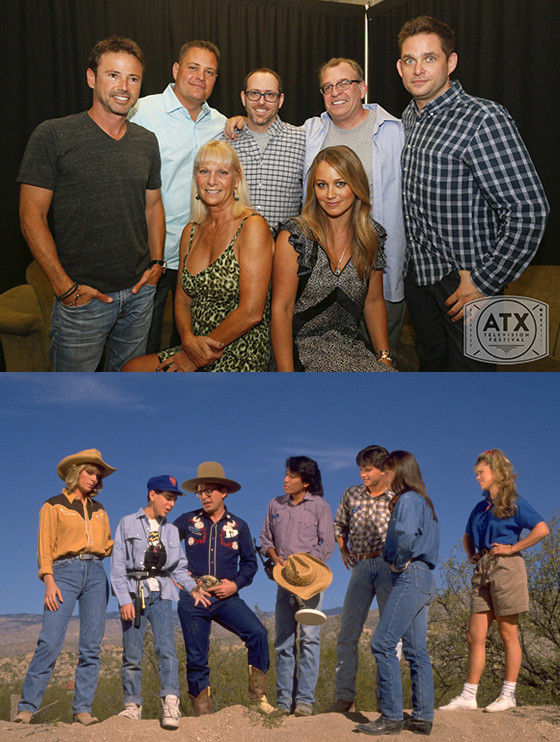 Nickelodeon; atxfestival.com
Back in the saddle again!
Twenty-five years after its series premiere, the cast and writers of Nickelodeon's cult hit Hey Dude reunited at the 2014 ATX TV Festival in Austin on Friday, June 6, which was the first time many of them had seen each other since 1991.
Taking part in the beloved Western-themed series' reunion were stars David Lascher (Lookin' good, Ted McGriff!), Christine Taylor, David Brisbin, Geoffrey Coy, Josh Tygiel, Debrah Kalman and Jonathan Galkin, as well as writer Graham Yost, who created FX's critically acclaimed series Justified.
Unfortunately, Kelly Brown was unable to attend the walk down memory lane due to a last-minute family emergency, while no one on the panel had any idea what Joe Torres (aka Danny!) was up to these days.