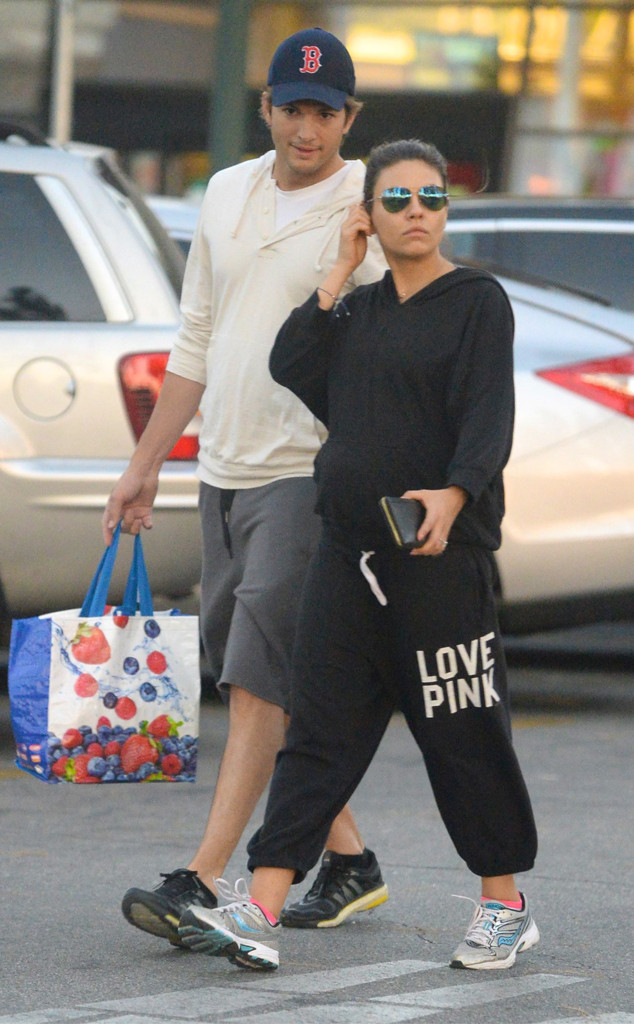 NATIONAL PHOTO GROUP
Mila Kunis is all about comfort these days—as she should be!
The 30-year-old actress and fiancé Ashton Kutcher went on a grocery run to Ralphs in Sherman Oaks, Calif., Saturday, and the pregnant Ted star dressed super-casually for the outing! She paired black sweatpants from Victoria's Secret's Pink brand with a slouchy black sweatshirt and sneakers. The dad-to-be also kept his look low-key and wore a Boston baseball cap, off-white pullover, gray shorts and sneakers.
Ashton, 36, is definitely entitled to rock all the comfy couture his heart desires, but he probably shouldn't say he is expecting a baby, too—at least not using the phrase, "We're pregnant." Last week on Jimmy Kimmel Live, Mila took issue with that particular expression, delivering quite the scripted rant to the audience.