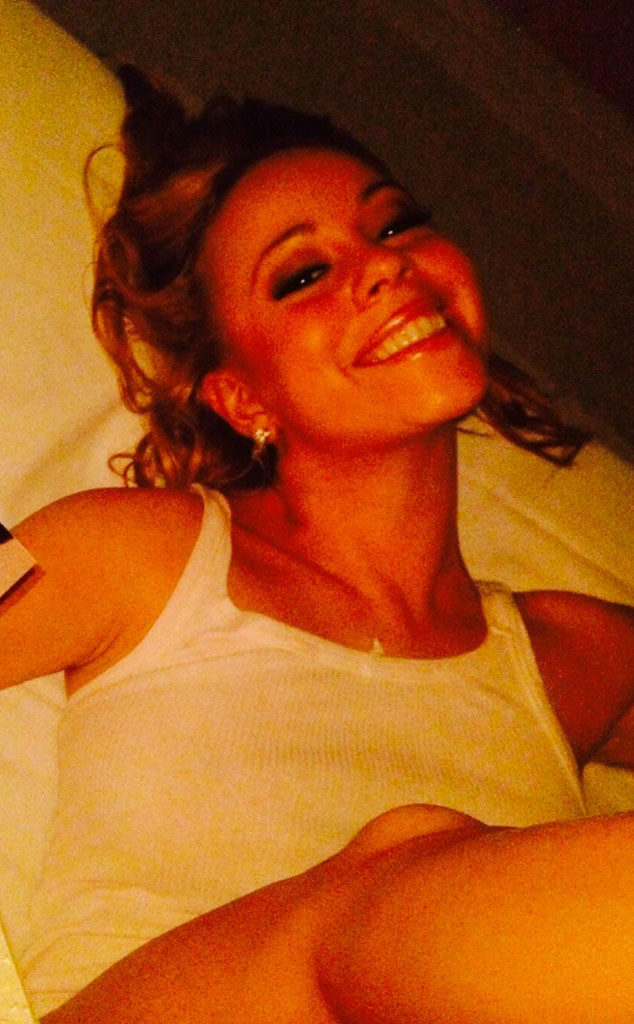 Twitter
"Can't Let Go," indeed.
Mariah Carey tweeted a photo collage of herself spending "quality time with #dembabies" on June 13. While the adorable pictures of 3-year-old twins Moroccan and Monroe appear to be new, the sultry snapshot of the slender singer was actually first featured in a 1997 episode of The Oprah Winfrey Show.
Fans were quick to point out that the image is 17 years old and criticized Carey for allegedly trying to pass it off as recently taken. BuzzFeed tweeted Carey asking for comment, but she has not yet replied.
Either Carey's fans don't care that the picture is old or they're oblivious to its origins. "Youthful chanteuse!" @islandlamb tweeted. @Pedro0 tweeted, "you look so sexy/stunning MC!!! love it!!"