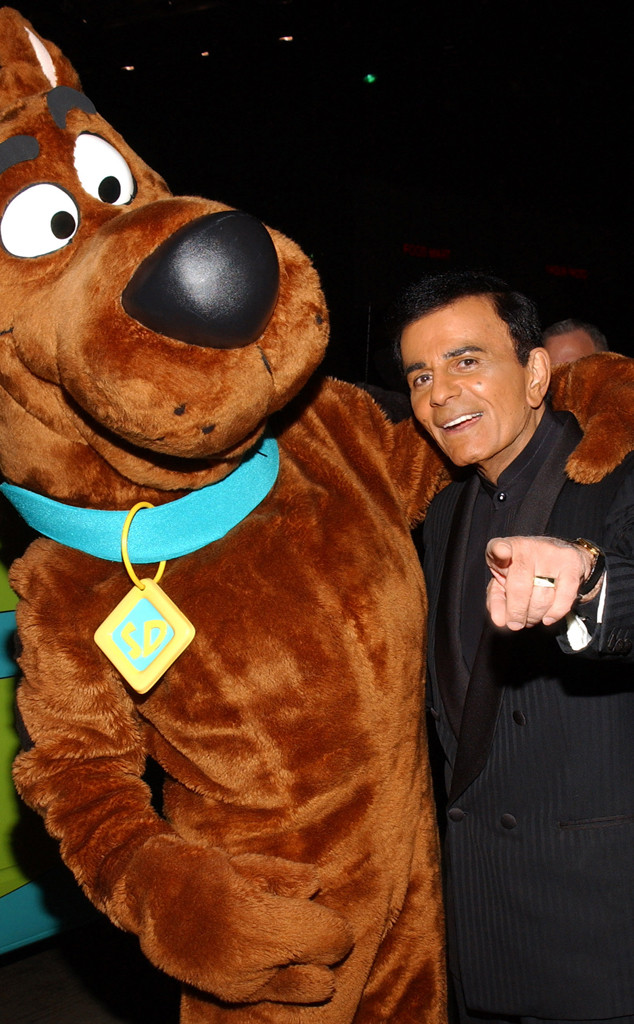 Jean-Paul Aussenard/WireImage
Scores of celebrities, including a Scooby-Doo star, voiced their sympathies over the death of radio icon and voice-over artist Casey Kasem, who died at age 82 on Sunday, June 15, after battling a long illness.
The former voice of American Top 40 suffered from Lewy body dementia, a degenerative disease similar to Parkinson's. Most of his family, who had been involved in a legal dispute over his health care, were by his side when he passed away.
Kasem was also known for providing the voice of Shaggy ("Zoinks!") in many Scooby-Doo cartoons.
"To my Casey, a class act, true gentleman & generous co-star- the legend to my shaggy-forever in my heart... love your velma. #RIPCaseyKasem," tweeted actress Mindy Cohn, also known for playing Natalie Green on the 1980s series The Facts of Life and Dylan's mom on The Secret Life of the American Teenager.