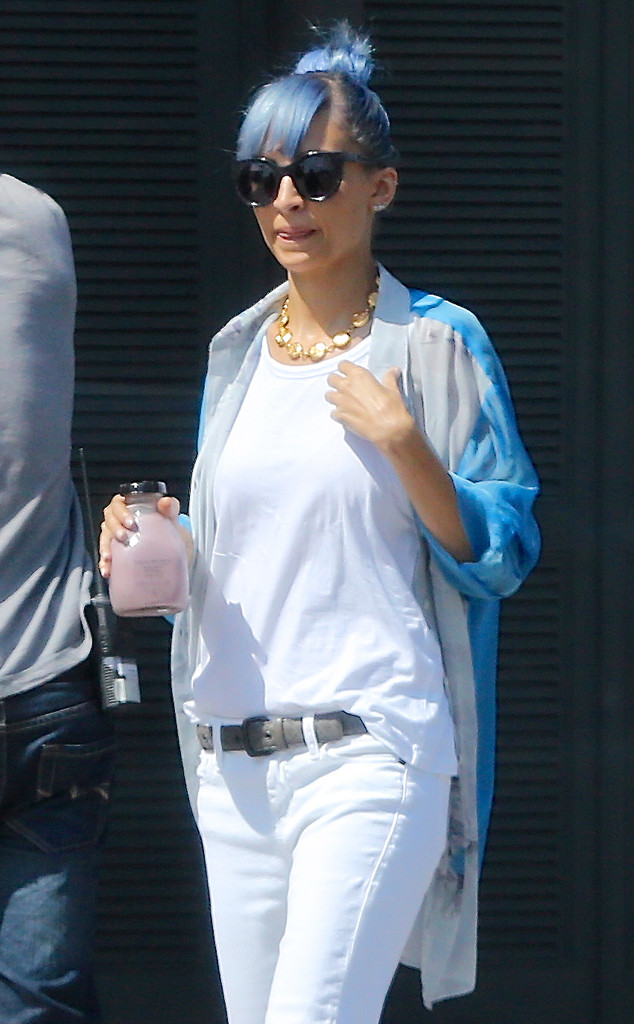 Mariotto/INFphoto.com
Say hello to the bold blue and beautiful!
Nicole Richie was strutting lavender locks for over three months now, but it seems like the socialite had enough of the purple and wanted a change, so she went blue. The 32-year-old celeb was spotting strolling the streets of Los Angeles earlier today, wearing an all-white ensemble with an oversize open blouse that matched her new hue, which was displayed in her signature topknot bun.
The hair change was very recent, since Nicole was just seen with her purple tresses two days ago.