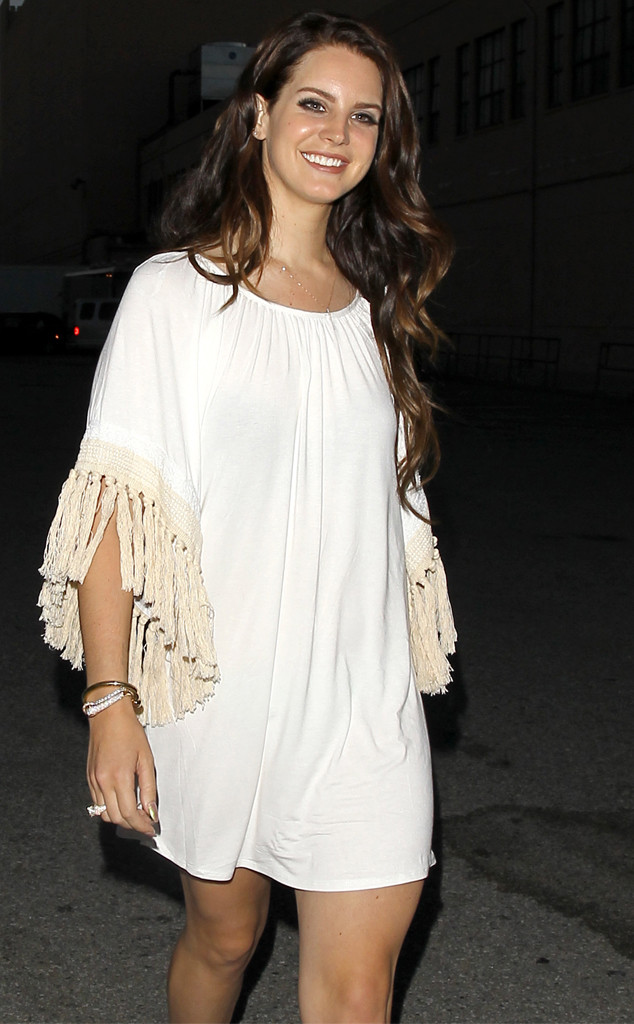 AKM-GSI
Yikes, does Lana Del Rey really have a death wish?
The 27-year-old New York-born singer-songwriter—known for her haunting, melancholy music and whose 2012 album is titled Born to Die—reportedly told the U.K. newspaper The Guardian in a recent interview, "I wish I was dead already."
"I don't want to want to have to keep doing this," the outlet quoted her as saying. "But I am."
When asked to elaborate what specifically she wants to stop doing, she reportedly replied, "Everything. That's just how I feel. If it wasn't that way, then I wouldn't say it. I would be scared if I knew [death] was coming, but …"
The Guardian posted the expletive-filled interview on Thursday, June 12, ahead of the release of her new album Ultraviolet, which contains tracks such as "Cruel World," "Sad Girl" and "Brooklyn Baby," the latter of which mentions Lou Reed. The iconic Velvet Underground rocker died of liver disease in October 2013 at age 71. Del Rey told the newspaper that they had planned on working together and that he passed away the same day she flew to New York to meet him.
Del Rey had spoken about the subject of her own death while talking about her and her boyfriend and fellow musician Barrie-James O'Neill's heroes, late music stars Kurt Cobain and Amy Winehouse. Both are part of the music world's famed 27 Club, which is made up of artists who died at that age, notably via suicide or following years of substance abuse. Del Rey battled alcoholism during her early teens.
Nirvana singer and '90s grunge rocker Cobain, also one of the most celebrated rockers of the modern area, died 30 years ago, in 1994, from what is believed to be a self-inflicted gunshot. Jazz and soul singer Winehouse, who released the ironically named hit "Rehab," died in 2011 of accidental alcohol poisoning. The so-called 27 Club also includes the likes of Jim Morrison of The Doors, Janis Joplin and Jimi Hendrix.
"[Cobain is] a big part of our daily conversation," Del Rey told Nylon magazine in a November 2013 cover interview. "Jeff Buckley is another big inspiration. And Jim Morrison—I mean, we talk about these people like we know them. They're a part of our relationship. We always say, 'All of our friends are dead and they never knew us.' I'm lucky to have met someone who feels that way too."