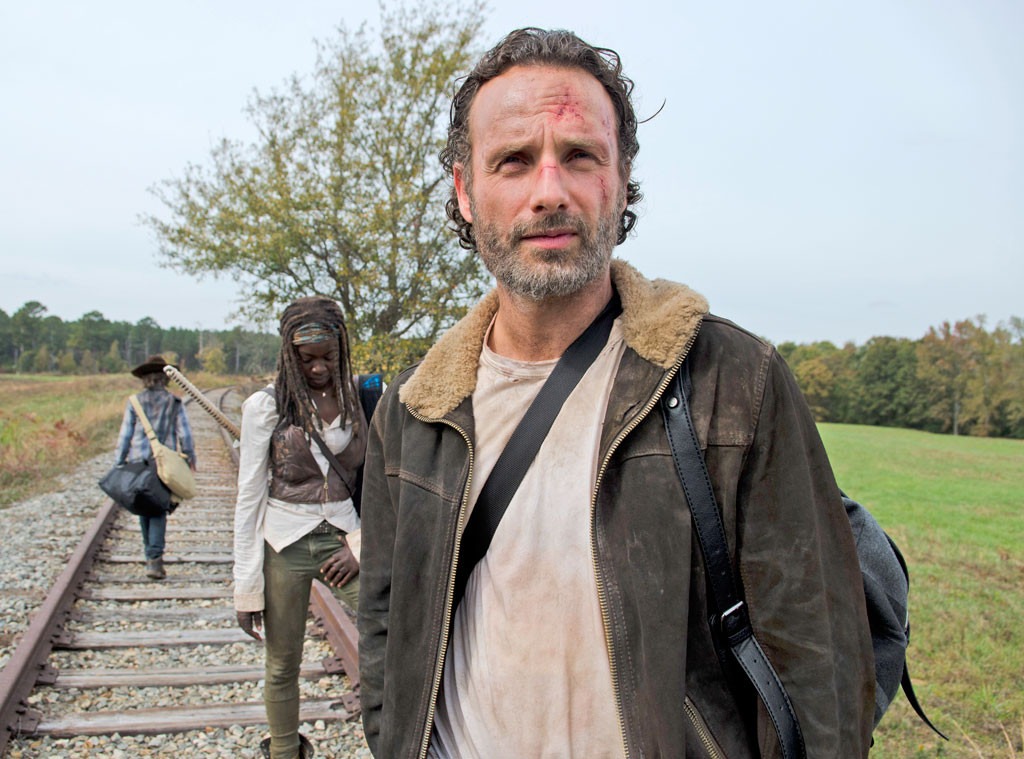 Gene Page/AMC
The Walking Dead is about to kick off its zombie-filled fifth season, but according to executive producer David Alpert, the adventures of Rick Grimes and Co. could go on for a very long time.
"I happen to love working from source material, specifically because we have a pretty good idea of what season 10 is gonna be," Alpert said at a Producers Guild of America panel, according to IndieWire. "We know where season 11 and 12...we have benchmarks and milestones for those seasons if we're lucky enough to get there."
The source material in question is Robert Kirkman and Charlie Adlard's The Walking Dead comic series. The Image Comics book is currently nearing 130 issues and Kirkman has been vocal about his plans to continue for many years to come.
"I do plan on doing at least 300 issues, but if I'm having this much fun then I won't stop there. Also, if I suddenly start having a lot LESS fun, I may end it earlier, but I don't see that happening. I'm in for the long haul, and Charlie Adlard is too," Kirkman said in a recent Reddit AMA.
Something tells us AMC won't need much arm-twisting to keep the show going for years to come. The Walking Dead is currently the highest-rated show in the coveted 18-49 demographic. It routinely trounces competition on cable and broadcast.
In the AMA, Kirkman teased the introduction of more comic characters, like Ezekiel in season seven. Ezekiel first appeared with a tiger by his side. Yes, a tiger. Get excited.
The Walking Dead returns to AMC this October.