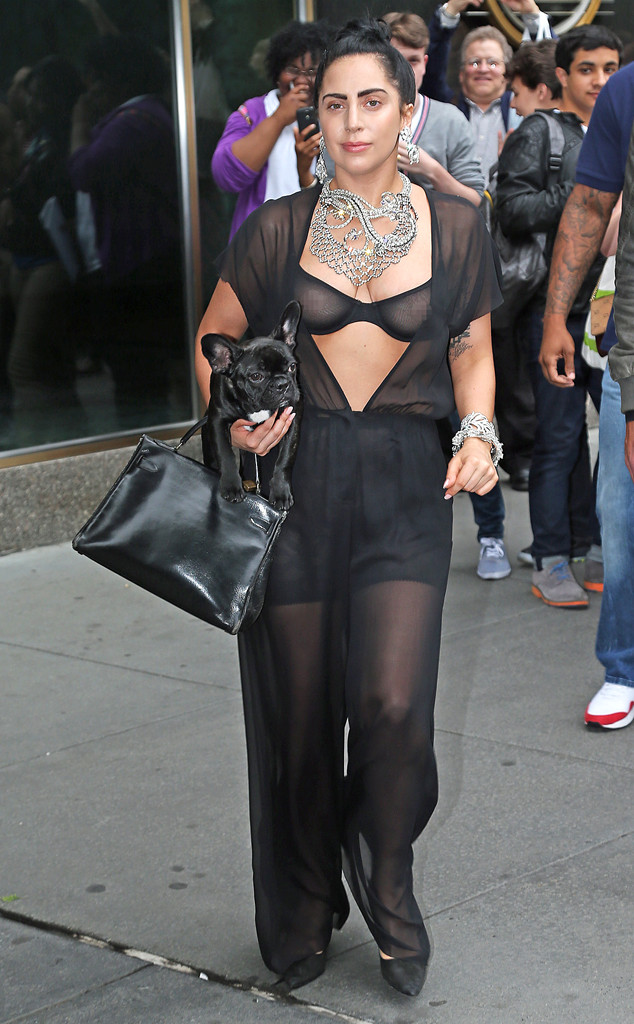 Turgeon-Steffman/Splash News
Where do we even begin?
Lady Gaga turned heads (shocker!) while stepping out of her New York City apartment earlier today, except it wasn't her big, wild curls that got people's attention. In fact, her recent hairstyle was nowhere to be seen, and you know you could spot that 'do from a mile away.
Mother Monster decided to ditch the '80s hair and instead pull her dark tresses back into a tight ponytail, which was actually kind of perfect, because it allowed for more eyes to go to what did catch people's attention—her nipples.