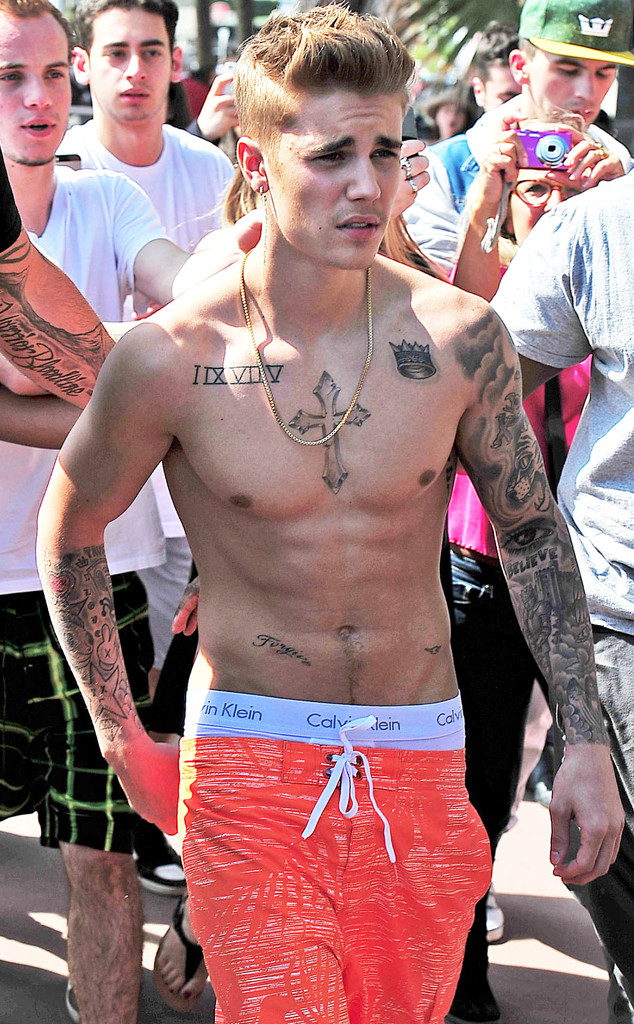 Xposure/AKM-GSI
Justin Bieber has one less thing to worry about.
District Attorney spokesperson Jane Robison tells E! News that the court has declined to file felony charges in regards to the pop singer's attempted robbery investigation citing insufficient evidence.They have referred the case to the city attorney for misdemeanor consideration.
According the police report obtained by E! News, nine employees of the park were interviewed and none of them saw Bieber grab the victim's phone or any physical altercation of any kind. Justin's attorney told police that the celeb would not submit to an interview. Additionally, there were no security cameras or any video footage of the incident that came forward. Based on those reasons, the DA declined to prosecute.