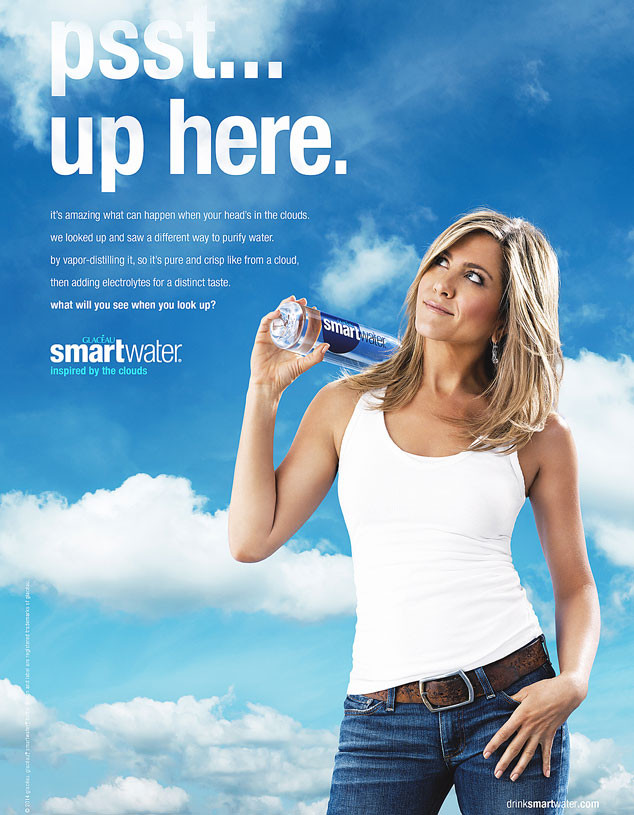 Courtesy: SmartWater
Whatcha lookin' at, Jennifer Aniston?
The always gorgeous actress, who has been the face of SmartWater for some time now, is featured in their new "Look Up" campaign. Their latest ad shows the blue-eyed beauty with her head in the clouds, while casually dressed in a white tank top and denim jeans.
"It's amazing what can happen when your head's in the clouds," the ad reads. "We looked up and saw a different way to purify water by vapor-distilling it, so it's pure and crisp like from a cloud, then adding electrolytes for a distinct taste. What will you see when you look up?"