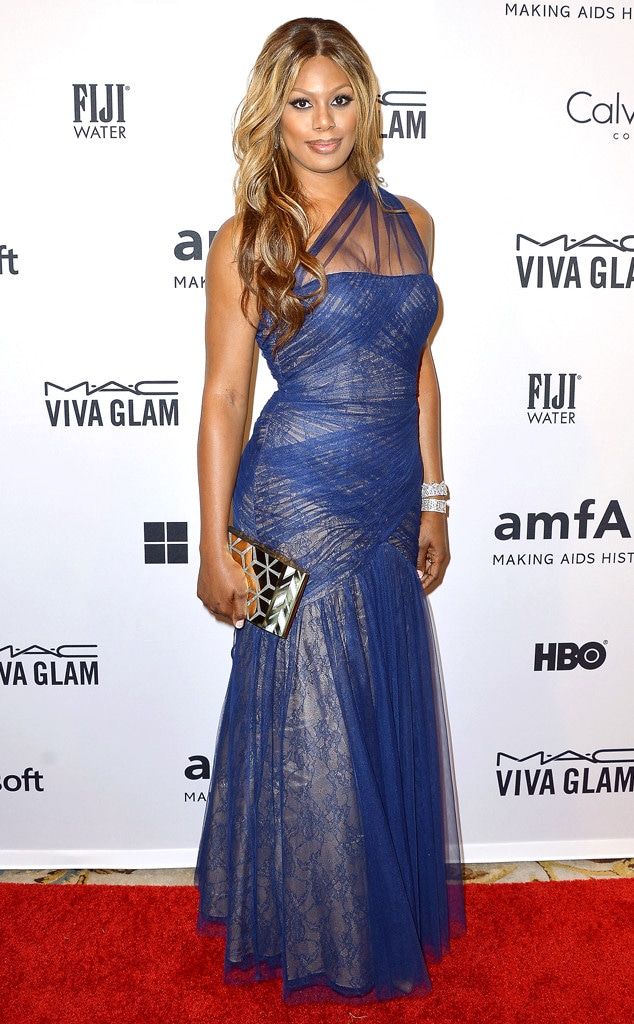 Stephen Lovekin/Getty Images
Laverne Cox is one busy woman.
Not only is she busy promoting her work as Sophia on the new season of Orange Is the New Black, but she's also producing a one-hour special for MTV and Logo about four transgender teenagers and a documentary about a trans woman who was sent to a men's prison after being attacked on the street.
Cox is also writing a memoir and she recently became the first out trans person to appear on the cover of Time magazine.
However, we're happy to report that she's squeezing in some romance.
"I'm managing to find time to date," Cox told me yesterday while chatting with me in my office.
There is a man in her life right now. "I'm seeing someone but we haven't defined what we're doing," Cox explained, adding, "We're just enjoying each other's company and having a very good time and laughing together and supporting each other."
Cox says she has no plans to have kids, nor is she sure she wants to get married.
"But I do believe in love," she said. "I very much believe in love. I want to be in love and in a partnership with a man…I see myself in love and in a fierce partnership with someone who loves and respects me."
Check out more of my interview with Laverne in the video below.
Watch:
Laverne Cox Talks Romance: Does She Have a Boyfriend?