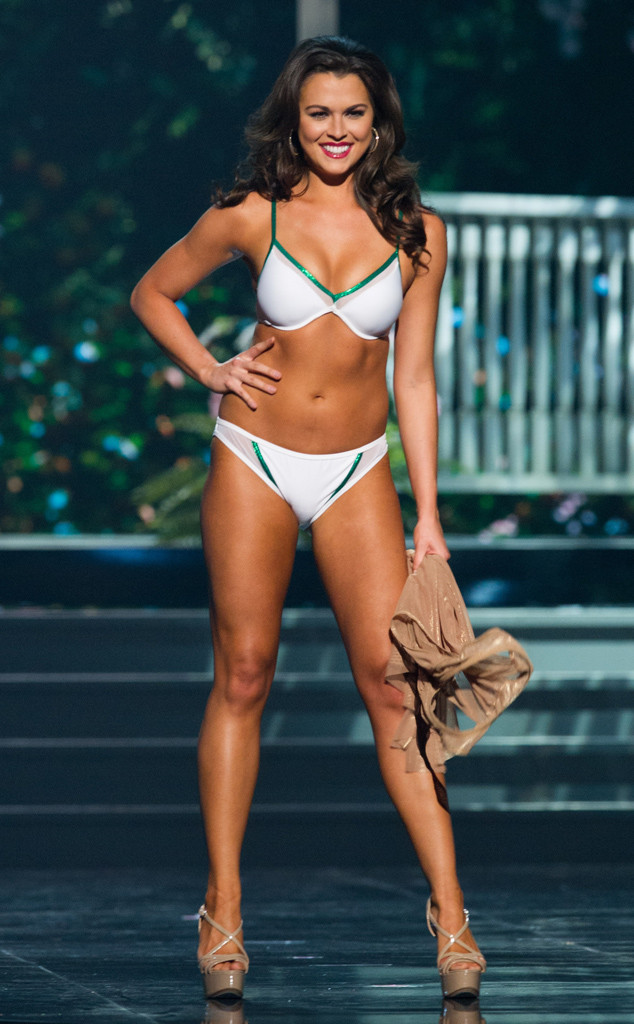 Darren Decker/Miss Universe Organization
While Miss Indiana Mekayla Diehl didn't win the highly coveted title of Miss USA, the brunette beauty certainly left a lasting impression on the audience.
The 25-year-old stunner was praised for her "normal" size-4 figure following the swimsuit competition on Sunday, and now the beauty queen is speaking out once again after becoming a role model for a healthy body image.
"I think the normality that everybody keeps talking about is just the fact that I'm relatable," she explained in an interview with People. "I'm confident in my own skin. I didn't obsess over being too skinny or not being tall enough. I knew that I would be going up against some girls that were 6'1" and professional models. That's them; I'm celebrating who I am."
According to the mag, Diehl maintained a high-protein, low-carb diet and exercised seven-days a week prior to the competition with a goal of being strong and healthy—instead of focusing on the number on the scale.