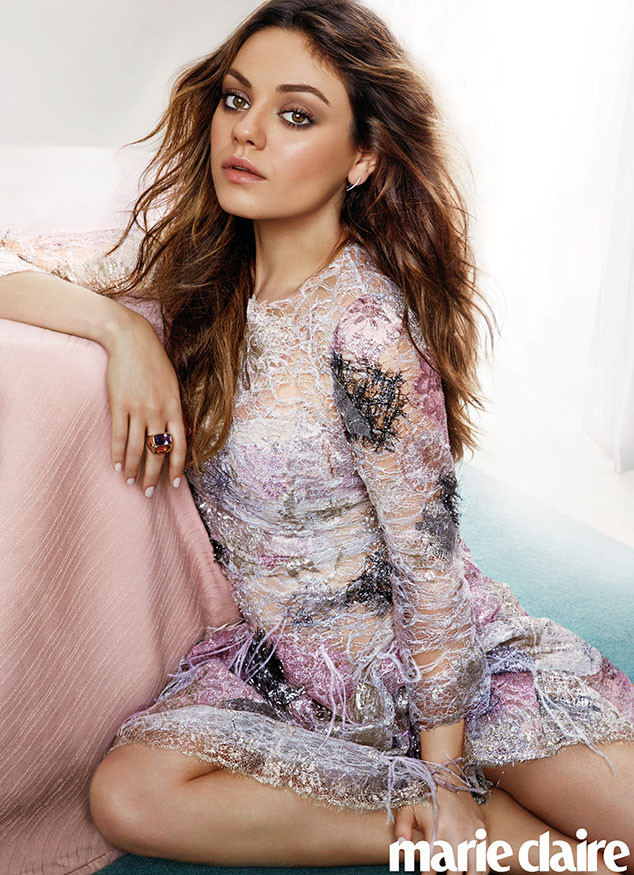 Tesh/Marie Claire
With a wedding in the works and a baby on the way, Mila Kunis is feeling chattier than ever.
Though she's been notoriously private about her personal life in the past, the Jupiter Ascending star opens up about her friendship-turned-romance with Ashton Kutcher in Marie Claire's July 2014 issue.
"One day, it just changed. All of a sudden, it wasn't the same," Kunis, 30, tells the magazine of her former That '70s Show co-star, 36. "And I was really proud of myself for acknowledging that."
After a two-year courtship, Kutcher decided to ask Kunis to be his wife a few months ago. "The best day of my life so far was the proposal," the Friends With Benefits star says proudly. "I cried. I was a mess."
"Not to discredit any relationships in my past," Kunis continues, "but this relationship is different."