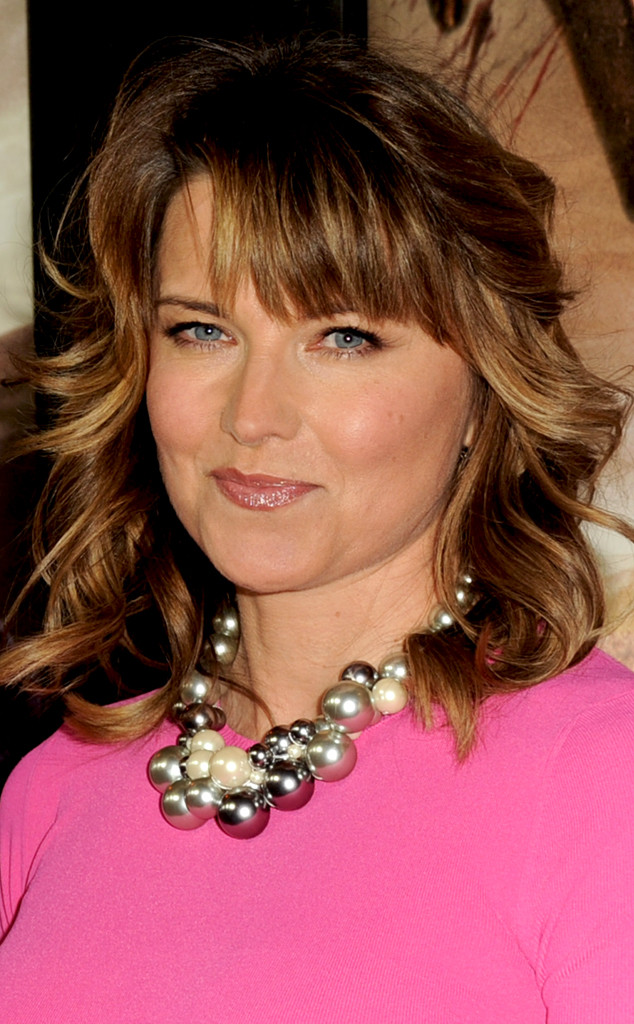 Kevin Winter/Getty Images
Is the Warrior Princess about to stage a comeback? Xena star Lucy Lawless has not been shy about discussing a potential revival of the cult-hit TV series she headlined from 1995-2001, and dished about the prospects during a recent live chat.
Lawless, who serves as guest editor of Friday's edition of The New Zealand Herald, previously tweeted in 2013 that she, "Had an interesting call from a chap who wants to re-invigorate the #Xena brand. You guys may have started something." However, she quickly cautioned, "But there's a lot of red tape around #XWP so don't get your knickers in a twist. It may come back in a different form."
When asked what the latest with the revival was during a live chat on The New Zealand Herald, Lawless said, "It goes thru many incarnations. Sometimes I'm in it, sometimes I'm not!" and added, "Truthfully, I don't know where it's at. Rob [Tapert] is incommunicado so I can't ask the latest."
Lawless' husband, Rob Tapert, co-created Xena: Warrior Princess. The actress currently recurs on NBC's Parks and Recreation and said she'd "probably" be back for the show's final season and she received a letter from her on-screen husband Nick Offerman. "The man is a prince!" Another revelation? She said she turned down a role in Sharknado.
At the end of the Xena TV series, the title character was brutally killed and remained dead, accompanying her partner, Gabrielle (Renee O'Connor) as a ghost. A comic book series after the show ended returned things to status quo, but was quickly canceled.
Comebacks are all the rage in TV these days with Arrested Development leading the charge. Veronica Mars, another cult-hit TV series, was revived as a movie years after its cancellation, fan-favorite The Comeback is returning to HBO nearly 10 years after it was axed and NBC is bringing back Heroes for a new miniseries.
So, what about a Xena movie, would Lawless be on board? "Yes, [b]ut can I wear a mumu?" she said.
In August 2013, Lawless shared her dream scenario for bringing back Xena. "In my dreams it would be that Renee [O'Connor, who played Gabrielle] and I, and Ted [Raimi], who played Joxer, would come back and basically stick Xena's head back on her and go on a quest," Lawless told Stuff.Co.NZ. "At the end you introduce this new Warrior Princess, hand it over and let them run with it. So we could put the family back together, give the fans what they want, reinvigorate the brand and hand it on to a new generation."
Still after all these years, Lawless said she's nothing but grateful for the role. A fan asked if she ever feels upset about being tied to the Xena role after all these years and Lalwess said, "Nope. I am grateful for everything [that] show gave me. Great friends, memories, lotta laughs a house a husband, and I guess that means my kids too."