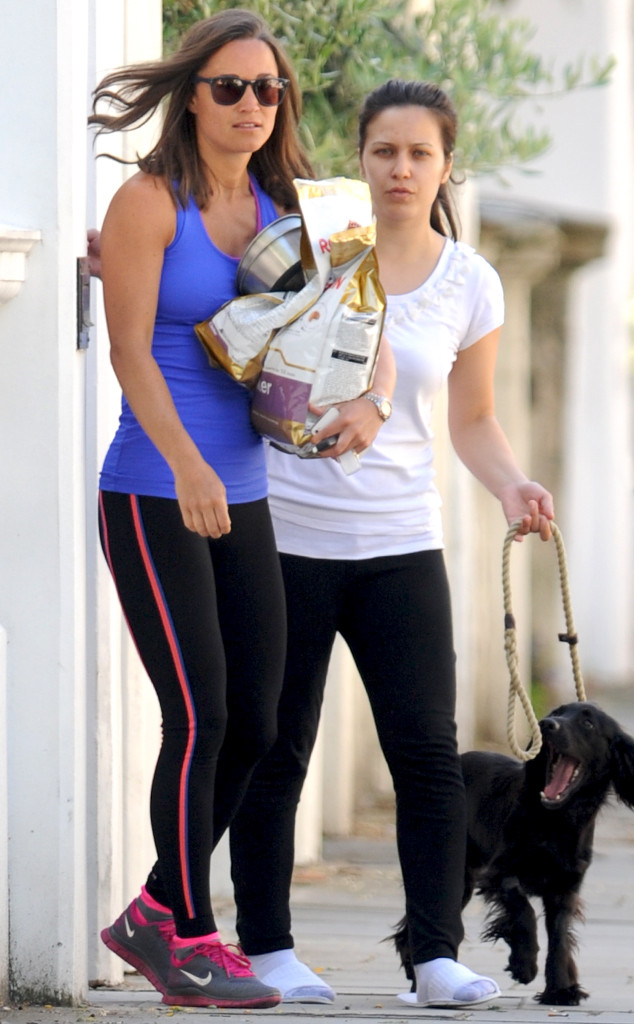 AKM-GSI
Aw, what a sweet aunt! Pippa Middleton played dog-sitter on Wednesday, June 11, helping out Kate Middleton and brother-in-law Prince William with their other baby—their beloved dog, Lupo.
And, well, even the Duchess of Cambridge's little sister gets some help of her own. As seen in celebrity photos, using one arm, Pippa carefully carried several heavy-looking bags of—what else?—Royal Canine dog kibble for cocker spaniels while an unidentified woman held a leash and walked the adorable pooch on a street in London. Pippa was reportedly picking up the dog from a kennel.
Pippa, whose gorgeous bridesmaid look wowed millions of viewers who watched William and Kate's April 2011 wedding, wore a cute, sporty outfit. The 30-year-old beauty donned a cobalt blue tank top, black leggings with a hot pink stripe and gray and pink sneakers.