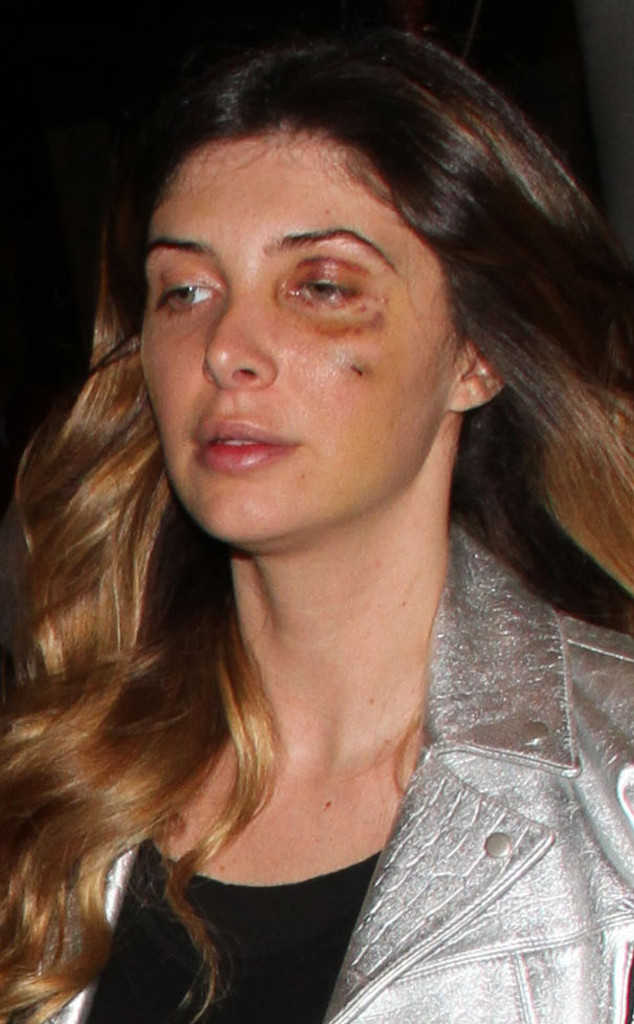 Greg Tidwell,PacificCoastNews.com
Brittny Gastineau caught everyone's attention when she was spotted out in Los Angeles last night with a massive black eye.
Kim Kardashian's pal grabbed a bite to eat at Craig's restaurant in West Hollywood with her mother, Lisa Gastineau, but the two avoided answering anything specific about the injury.
E! News has learned that Brittny has filed a police report which is currently being processed with law enforcement.
Late last night, she retweeted a cryptic message on Twitter—possibly hinting at how she's feeling—which read, "The naked eye does not foresee pain but the heart knows how to regulate future destruction thru courage."