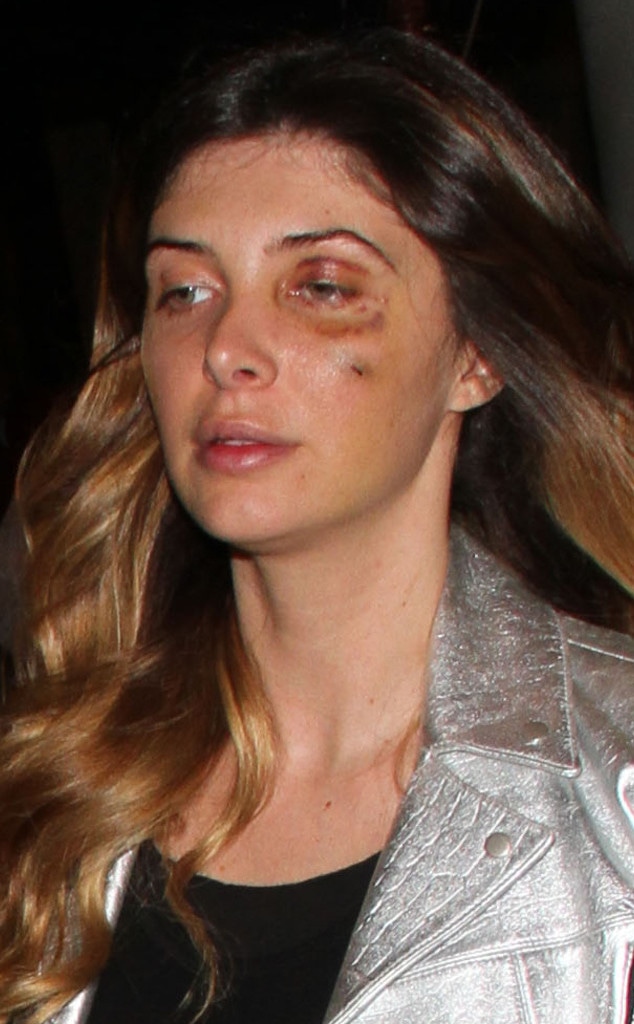 Greg Tidwell,PacificCoastNews.com
Brittny Gastineau caught everyone's attention when she was spotted out in Los Angeles last night with a massive black eye.
Kim Kardashian's pal grabbed a bite to eat at Craig's restaurant in West Hollywood with her mother, Lisa Gastineau, but the two avoided answering anything specific about the injury.
E! News has learned that Brittny has filed a police report which is currently being processed with law enforcement.
Late last night, she retweeted a cryptic message on Twitter—possibly hinting at how she's feeling—which read, "The naked eye does not foresee pain but the heart knows how to regulate future destruction thru courage."
Well-known street artist Retna, who was born Marquis Lewis, has been named as the man responsible for Brittny's injury.
Lewis' attorney, Michael Goldstein, tells E! News that his client was recovering from major reconstructive surgery in London when Brittny visited him.
"Lewis was bedridden recovering from his knee surgery and he defended himself."
Goldstein says that Lewis "sustained injuries to face, ear and hand but decided not report it or make a big deal about it. He is still recovering. He respects her privacy…This is unfortunate."
He added that his client "did not viciously attack Brittny" and that "he was in no position to be aggressive or to cause anyone any harm."