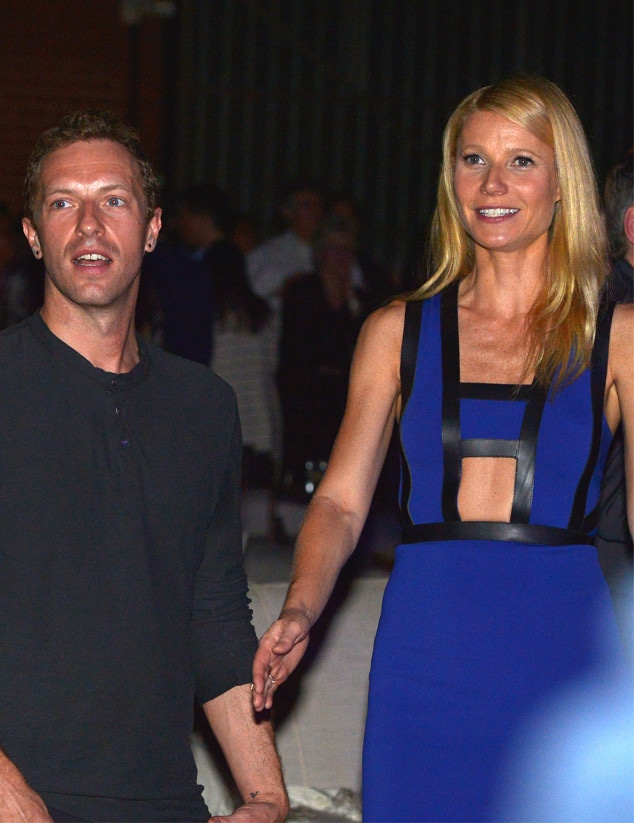 Charley Gallay/Getty Images
As we've aleady learned, Gwyneth Paltrow and Chris Martin have become a prime example of exes that can remain friends post-split.
And now, E! News learns that the separated pair are anything but separated—when it comes to their living conditions, anyway. A source confirms to us that Paltrow and Martin are still living together despite ending their 10-year marriage in March.
So why are they still playing house? Simple. Their kids, Apple and Moses.
"Chris hasn't moved out of their Brentwood house yet. They are both still living there and spending weekends together at their new house in Malibu," a source tells E! News.
"They both do a lot of business travel, and so there are times when one of them will have the house to themselves. But if they are both in town, they both stay there," source adds.
"They've tried to keep things as stable and consistent as possible for their kids. They spend a lot of time together as a family and haven't changed things since they announced they were splitting up. Other than taking off their wedding bands, they seem closer than ever."
The duo made headlines when they announced their "conscious uncoupling" after 10 years of marriage in March, releasing a joint statement on the Oscar winner's website, Goop.
Their statement read, "It is with hearts full of sadness that we have decided to separate. We have been working hard for well over a year, some of it together, some of it separated, to see what might have been possible between us, and we have come to the conclusion that while we love each other very much we will remain separate."
"We are, however, and always will be a family, and in many ways we are closer than we have ever been."
And they've proven that in the following months.
Just recently, the family enjoyed brunch at Malibu Farm with a few friends and all seemed to be in happy spirits throughout the meal. The Oscar-winning actress sat next to Martin and showed off several photographs on her iPhone to the table.
—Additional reporting by Baker Machado