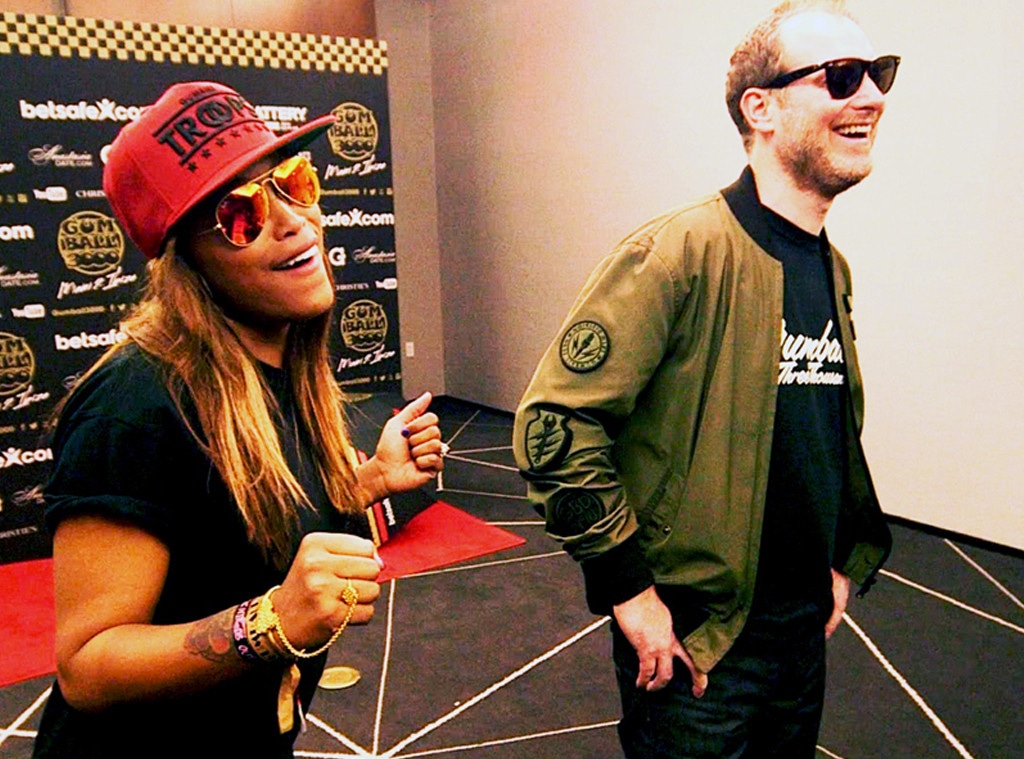 Courtesy Miller Fortune
Eve's wedding bells are getting really loud.
The Grammy winner and her fiance, British entrepreneur Maximillion Cooper, are set to marry by the end of this month after getting engaged at Christmas.
"I feel like it's right now," Eve told me this morning while promoting her upcoming Drew Barrymore-produced horror movie, Animal (out in theaters and available on VOD on June 17). "I feel like I'm walking down the aisle right now."
Eve previously revealed that they would get hitched after this year's Gumball 3000, the international motor rally founded by Cooper.
It just so happens the festivities conclude with an awards ceremony tomorrow night in Ibiza.
Enrique RC/PacificCoastNews.com
Eve will wear a custom wedding dress by Alice Temperly. "I did the final fitting already," she said, adding with a laugh, "I was scared. But it's so beautiful. It's so different than anything I thought I would have ever wanted, but it's perfect."
The ceremony and reception won't be small, "but it's not huge," she said. Her grandmother, who has never flown before, will take her first flight to be there!
And then there's motherhood. Eve will become stepmom to Cooper's four children from a previous relationship. "I have four kids now—that's nuts!" Eve said. "But I have to say they are the coolest, sweetest kids. I got really lucky. They're really independent and just very cool. It's really fun hanging with them."
She'd like to have two more kids with Cooper. "It's whatever God wants to give me, but I think with the four, two more is just enough," Eve said.
Eve and Cooper have narrowed their honeymoon options to two places, but she admits they probably won't take one until August or September.
An impromptu pre-wedding celebration took place earlier this week when Cooper presented macaroons he created with Miller Fortune beer to his wife-to-be because the French confection is her favorite dessert.
Sweet!