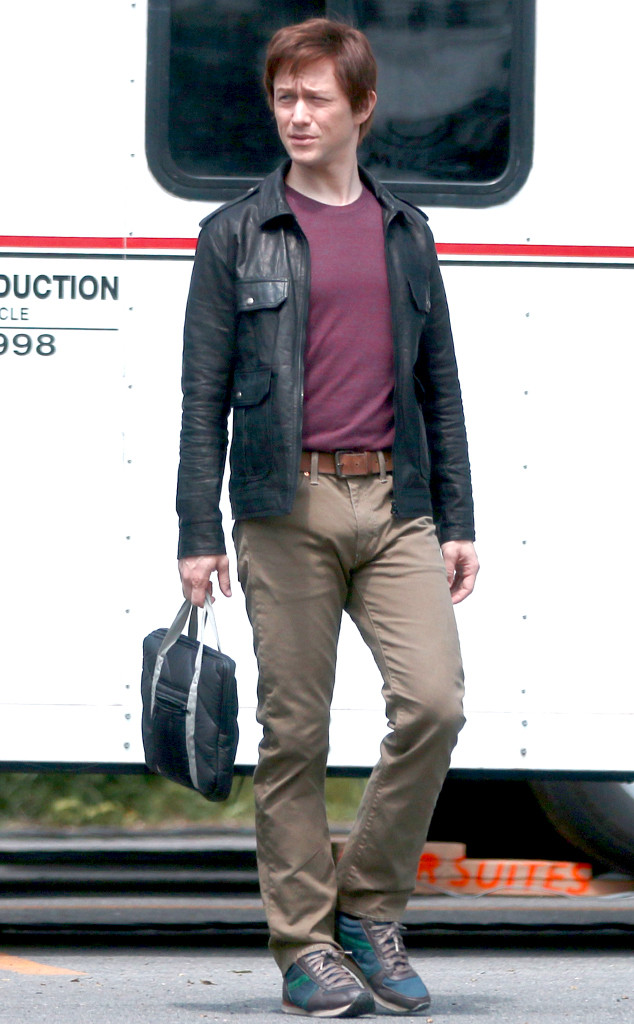 Sultana / Splash News
Ooh la la! When it comes to casting a leading man, Joseph Gordon-Levitt appears to have the whole package.
The 33-year-old star sported a vintage look that left little to the imagination while appearing on the set of his latest film, To Reach the Clouds.
New photos, released on Wednesday, June 11, show him with choppy '70s-style hairstyle, wearing a wine-colored T-shirt, a black leather jacket and dark tan pants, whose tight fit brings to mind Mad Men actor Jon Hamm, who has spurred online photo memes following multiple celebrity pics highlighting his crotch area and speculation about going commando, which he has denied.