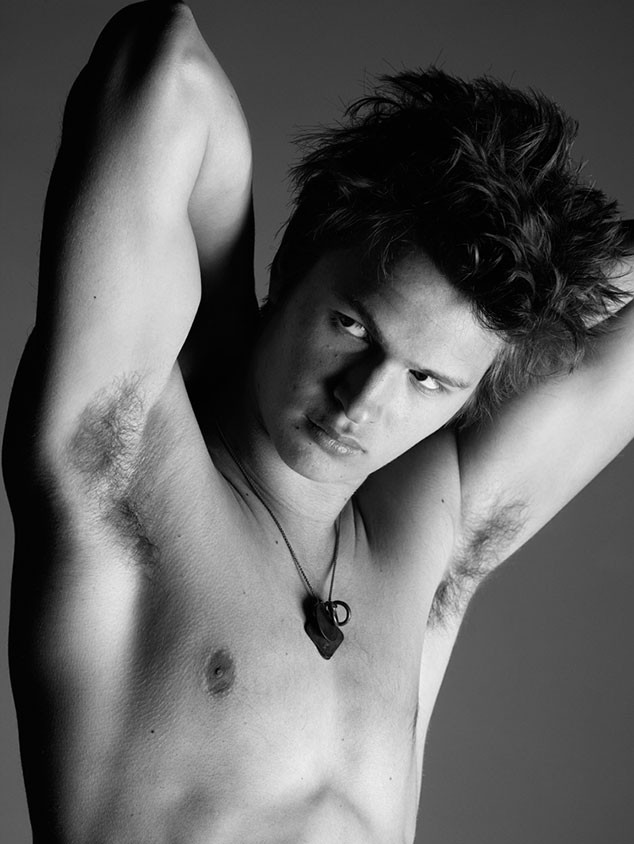 MIKAEL JANSSON/Interview Magazine
Looking good, Ansel Elgort!
The Fault in Our Stars cutie posed shirtless for Interview magazine's July 2014 issue, showing off his sexy physique in the artsy, black-and-white photos. The 20-year-old actor had tousled hair (reminiscent of Robert Pattinson's 'do in the early Twilight days) and wore leather pants (!) for the sultry shoot.
Ansel also talked about his adoration of the late Paul Newman. "He could play a lot of different roles, even people who were villains, and no matter what, you love him," the Divergent star gushed. "He was always such a relatable character—the smile, the blue eyes."