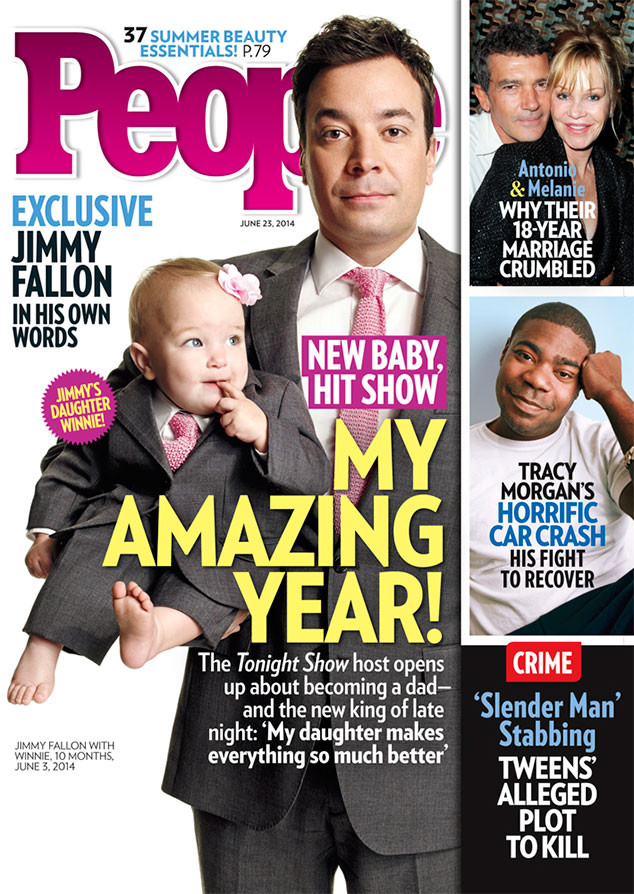 PEOPLE
Jimmy Fallon is gunning for the title of Father of the Year!
NBC's Tonight Show host is celebrating his first year as a dad by posing with his 10-month-old daughter Winnie on the cover of People's June 23 issue. The photo shoot was predictably adorable, as the two wore matching gray suits, white shirts and pink ties. Winnie, however, also modeled a floral headband.
Since he became a first-time father in July 2013 and replaced late-night icon Jay Leno in February 2014, Jimmy's been pretty darn busy. "When you have a baby, sleep is not an option. You can't sleep," the former Saturday Night Live star says with a laugh. "Even on vacation, you wake up at 6:30 a.m."