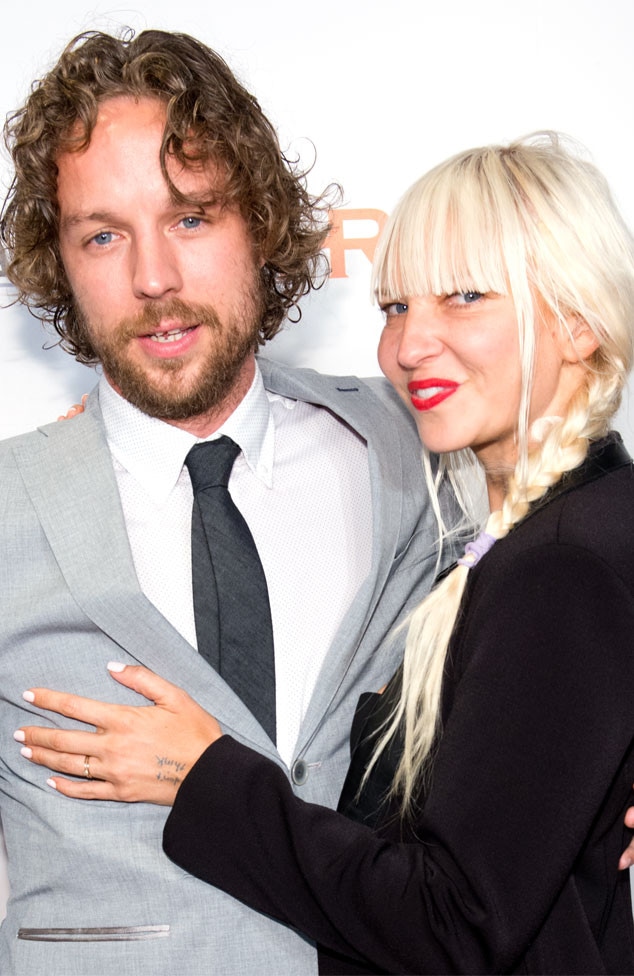 Noam Galai/WireImage
That gold ring Sia's been sporting lately?
"That's an engagement ring folks," the 38-year-old singer's apparent fiancé, filmmaker Erik Anders Lang, revealed via Instagram, captioning a red carpet photo of himself with Sia in which she's showing off a sparkly band on her left ring finger.
Moreover, Loene Furler is said to have confirmed the happy news to The Advertiser in Australia and the Adelaide-born singer herself was overheard telling a photographer that she was engaged during an appearance on The Ellen DeGeneres Show last month.
Not much is known about the couple's romance, other than that they were proudly kissing last week at a benefit for the Wayuu Taya foundation, but theirs seem to be two complementary creative souls.
According to Lang's website, his film work work "centers on the human condition and why we do what we do," and he has a documentary coming up called GOLF: The Hole Story that examines the sport through a spiritual lens
Maybe this thoughtful eye could help explain Lena Dunham's interpretive dance last night to Sia's "Chandelier," the Girls star a quirky surprise addition to the singer's scheduled appearance on The Tonight Show.