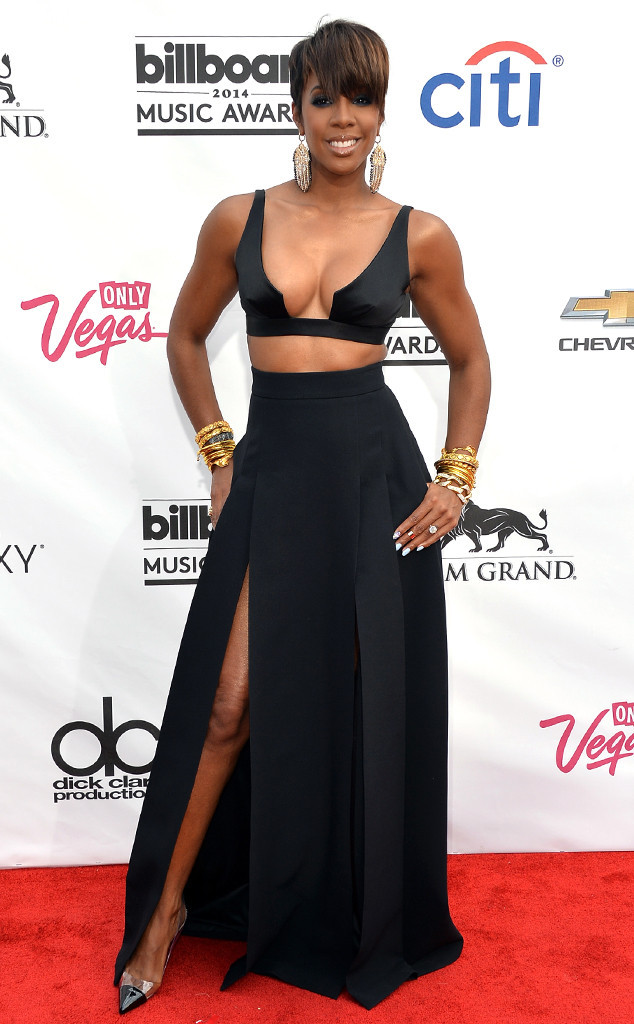 Frazer Harrison/Getty Images
Kelly Rowland appears to have let the kitten out of the bag.
The recently married singer has been the subject of pregnancy rumors for a while now, and she has seemingly confirmed her expectant status with a photo posted to Instagram today of a big pair of sneakers next to a baby-sized pair.
"I'll be stuntin like my daddy..." she captioned the pic.
Nice reveal! (And do those hightops mean it's a boy...?)