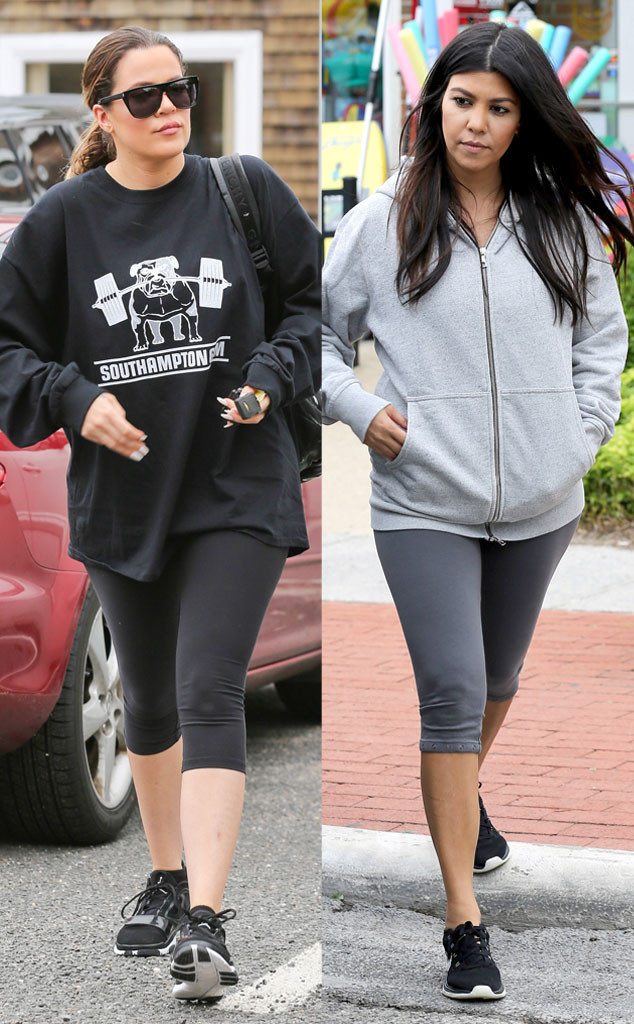 AKM-GSI
Obviously, sometimes sisters just can't help but be alike.
Kourtney Kardashian and sister Khloé stepped out in the Hamptons today in similar workout outfits and managed to wear the same expression while going about their business.
Kourtney, who's apparently getting a jump on prenatal fitness, concealed her barely there baby bump with her zipped-up hoodie, worn with cropped leggings and sneakers.
Khloé, back from a quick trip to South Africa to be with French Montana, also wore a sweatshirt, cropped leggings and sneakers, casual wear that transferred earily from the gym to the nail salon for a manicure.