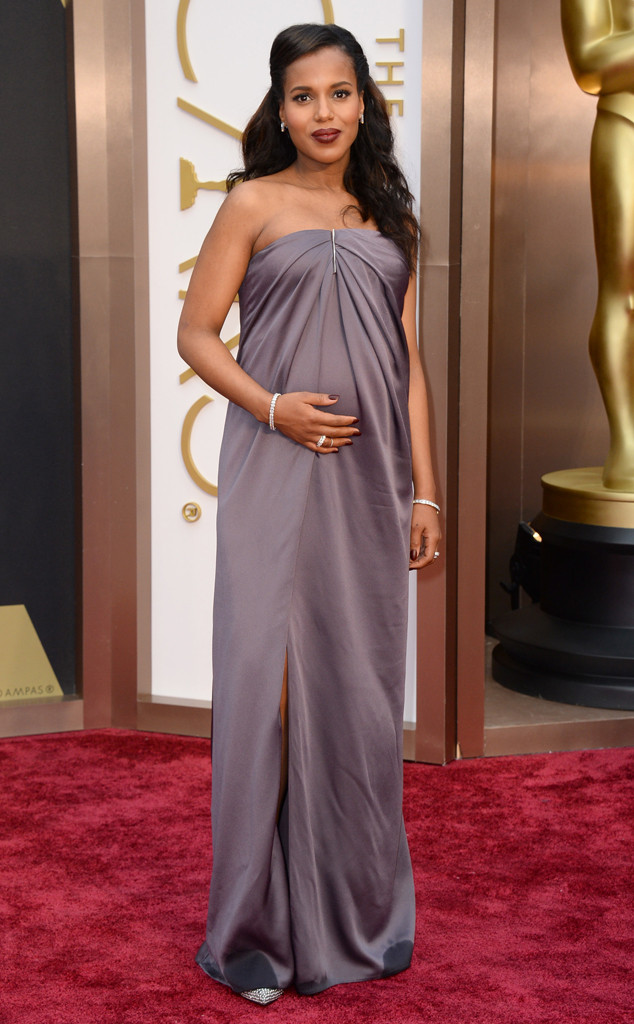 Jordan Strauss/Invision/AP
Kerry Washington doesn't like to talk about her personal life, but sometimes she'll surprise us with a few words here and there.
In her first interview since welcoming daughter Isabelle Amarachi, the actress spent the majority of her sit-down with The Los Angeles Times answering Scandal questions from Twitter fans, but one user was smart enough to incorporate a bit of her personal life into it.
One user asked, "Now that you're a mom will it be bittersweet to go back to work?"
"So tricky because you know I don't talk about this stuff," Washington began to say.