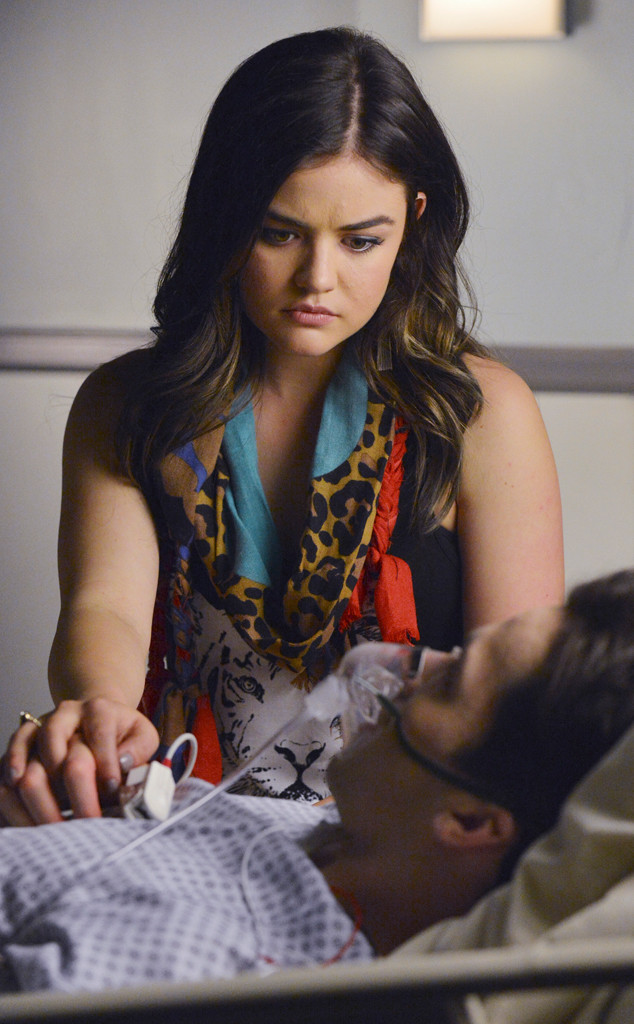 ABC FAMILY/Eric McCandless)
WARNING: We're about to discuss all of the biggest spoilers from Pretty Little Liars' season 5 premiere. If you do not wish to know the secrets, leave now. For everyone else, brace yourselves, because we've got a whole lot of crazy coming your way!
TV's most adrenaline-pumping series is officially back!
Pretty Little Liars returned tonight with an action-packed episode that left us completely dizzy from all of the twists, turns, and blindsided attacks. And of course, in true PLL fashion, for every answer we received, we also added at least three more questions to the ever-growing list.
Let's quickly run through all of the night's biggest jaw-droppers…