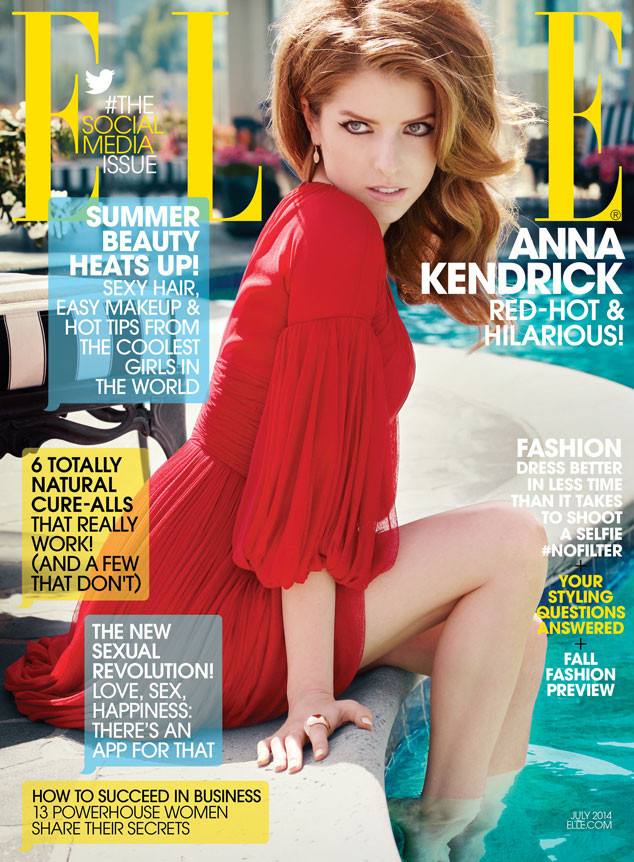 Carter Smith/Elle
Anna Kendrick, the girl everyone wishes they were friends with, graces the July cover of Elle magazine looking gorgeous sitting poolside in a cherry red Dolce & Gabbana number.
In the magazine's first ever Social Issue, the 28-year-old Pitch Perfect actress opens up when asked about her sex appeal, and she swears she hasn't been hit on since Up in the Air.
When we heard this we raised our eyebrows sky high, cocked our head the side and thought…mmkay, if you say so, Anna. But she insists: "Honest to God."