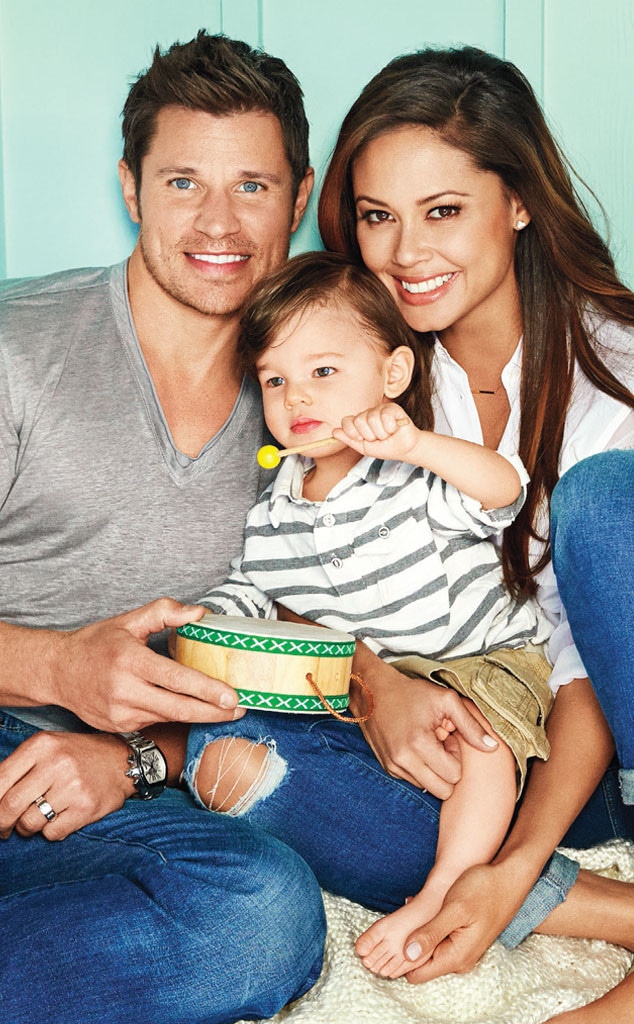 Parents Magazine/Chris Craymer
Vanessa Lachey has a bun in the oven!
Nick Lachey and his wife are expecting another baby together.
"Can't think of a better way to celebrate 3 years of marriage to my beautiful @VanessaLachey than this! #family," Nick wrote on Twitter Tuesday. He included a photo that announced, "It's a girl!"
The two lovebirds have always said that they wanted to expand their little family.
The couple welcomed son Camden John Lachey in 2012, and the handsome little boy has been growing up so fast!
"The little man is out of this world," Vanessa told E! News earlier this year. "His personality is coming out. He's putting sentences together. He got his first haircut. I feel like next is college and girlfriends."
As for whether the couple had plans to give Camden a sibling, Vanessa said, "Well, I'm not past the exhaustion point and I could go a minute with just the three of us right now. But I was telling somebody earlier today that men have a biological clock. [Nick]'s like, 'Baby, I'm 40. We gotta get it moving.'"
In Parents' June issue, Vanessa explained how she knew she'd met her match. "The man I knew I was going to marry was not only a great man, a good friend, and a family guy, but he was going to respect and treat me well and be an amazing father and role model to our children," she said. "That's Nick."
Congratulations to the parents!