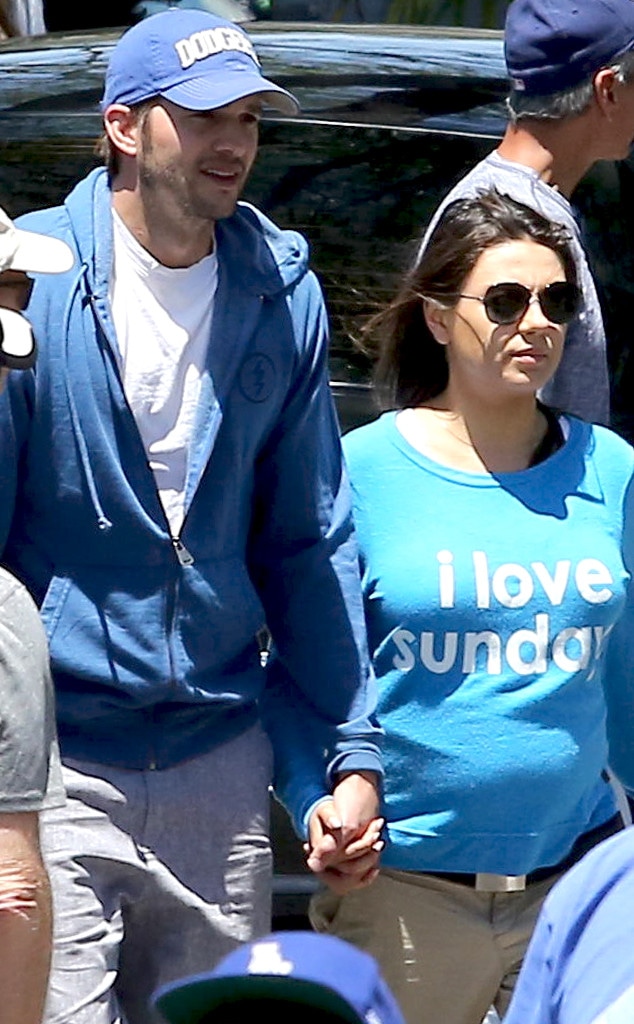 Vip-Jose-Blitz/X17online.com
First things first!
Mila Kunis and Ashton Kutcher have a busy year ahead of them between planning the arrival of their first child, moving into their family home, tying the knot, and oh, their careers!
E! News has learned that the engaged duo is "not planning to get married before the baby is born" because "they have a lot going on right now." You can say that again.
"They've been focusing on prepping for the baby and the new house," a source close to the couple tells us.
"But they are really happy and in love. They can't wait for their baby to arrive."
Just last month, the future husband and wife purchased a 7,351-square-foot mansion in Beverly Hills for $10 million.
Their new house sits on about a half-acre of land in the hills and boasts four bedrooms and three bathrooms, and it offers plenty of privacy.
Just last night, the expectant actress flew solo as she attended the premiere of Third Person at Hollywood's Linwood Dunn Theater Pickford Center for Motion Study
She showed off her adorable growing baby bump in a chic black dress paired with Gemfields gold jewelry and patent nude pumps.
The 30-year-old star also flashed her gorgeous diamond engagement ring from the Two and a Half Men actor.
The mama-to-be posed for photos with director Paul Haggis, producer Michael Nozik and co-stars Moran Atias and Maria Bello.
Looks like wedding bells and baby rattles are just around the corner!