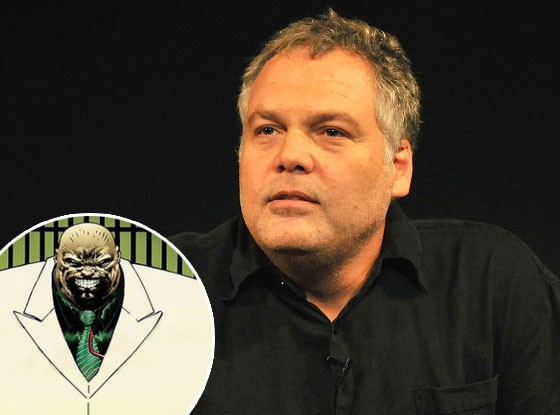 Getty Images, Marvel
Vincent D'Onofrio is going bad for Daredevil. The Law & Order: Criminal Intent veteran will play Wilson Fisk, aka Kingpin, in the new Netflix series about the Marvel Comics character.
Kingpin is described as "a powerful businessman whose interests in the future of Hell's Kitchen will bring him into conflict with the blind attorney Matt Murdock and his alter ego Daredevil."
"We're incredibly proud to have an actor with the gravitas and versatility of Vincent joining Marvel's Daredevil in such an integral role," Jeph Loeb, Marvel's head of television, said in a statement. "Wilson Fisk is an iconic villain whose cunning and power make him the dangerous equal of our hero."
Boardwalk Empire veteran Charlie Cox will play Daredevil/Matt Murdock in Marvel's Daredevil. Michael Clarke Duncan played Kingpin in the Daredevil movie.
The Daredevil Netflix series is just one of many set to launch on the streaming platform. Shows following Iron Fist, Luke Cage and Jessica Jones, along with a team-up miniseries featuring all the heroes, are scheduled for production.
Steven S. DeKnight of Spartacus and Buffy fame will serve as showrunner with Drew Goddard and Loeb also serving as executive producers.
Marvel's Daredevil will film in New York City with a 2015 premiere date.