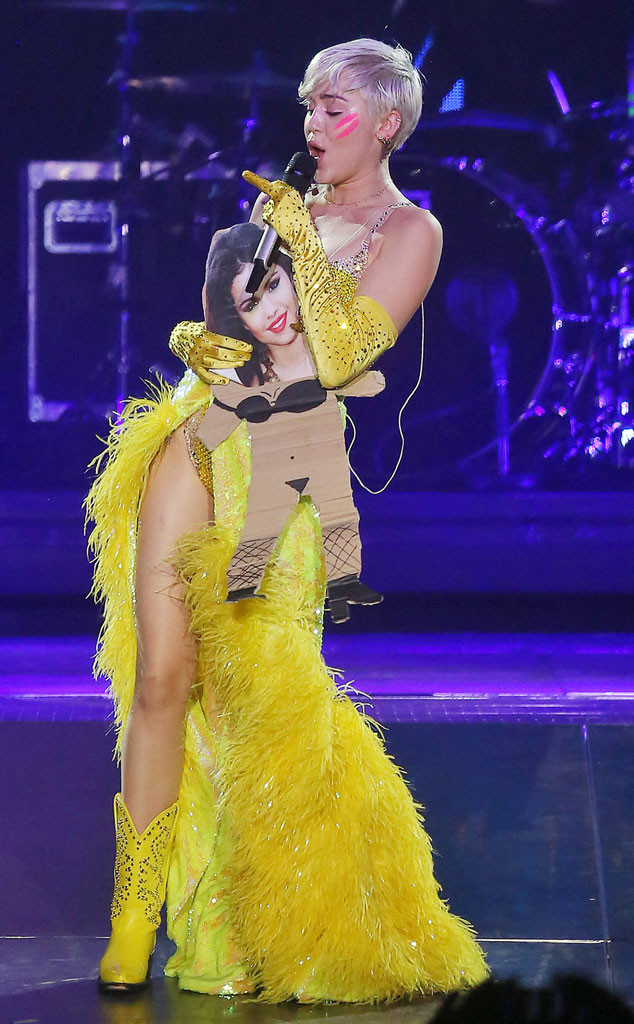 Photopress / Splash News
Dare we call a feud alert between these two former Disney darlings?
During her recent Bangerz concert in Milan, Miley Cyrus gave a not-so-subtle hint that she has some beef with Selena Gomez after she hurled a cardboard cutout of the star into the audience.
In the shocking clip, which was captured by a number of fans, Miley grabs the Gomez poster from an audience member and proceeds to chuck the cardboard cutout at the crowd all while singing her hit tune "F U."
Safe to say the two may have a few unsettled issues.