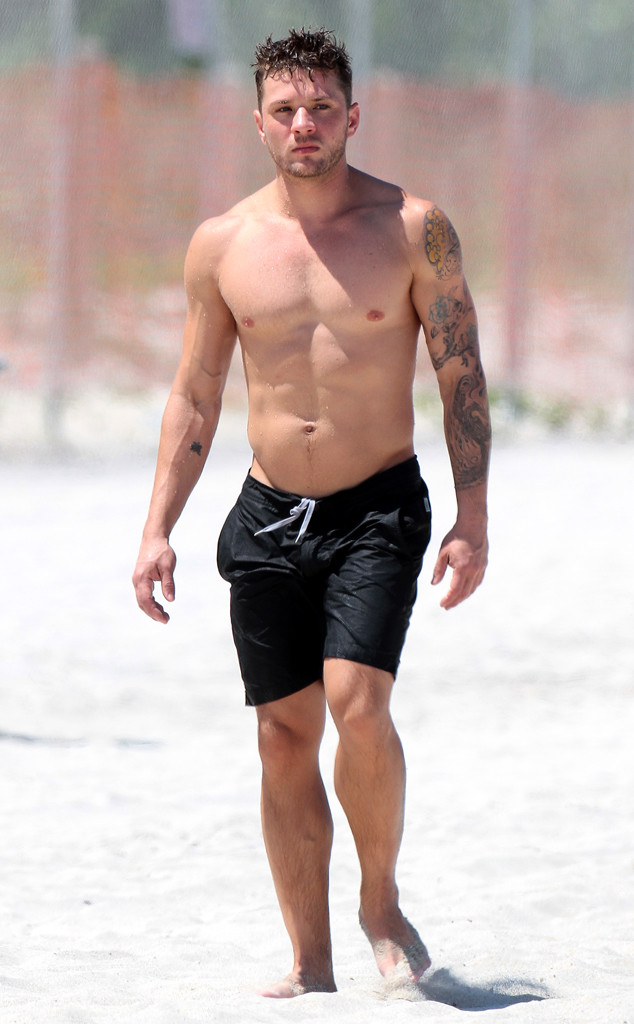 MCCFL/Splash News
Ryan Phillippe looks better—and buffer—than ever!
The 39-year-old actor showed off his ripped physique while strolling the sands in Miami Monday.
Phillippe is visiting Florida with his girlfriend of nearly three years, 22-year-old law student Paulina Slagter. During their sunny vacation, the Cruel Intentions tar noticed a comment written on Oh No They Didn't!, which praised his shirtless shots. "Cot damn," the anonymous admirer wrote. "I think ryan is getting better with age. Aging like a black person all up in this post right now. Praise Jesus."
Feeling flattered, Phillippe tweeted a screenshot of the comment Monday, writing, "Best."
Phillippe is enjoying some R&R before he begins production on Secrets & Lies, which will debut as a midseason entry during ABC's 2014–15 season. He'll play a family man who unwittingly becomes the prime suspect in a young boy's death. In order to clear his name, he must search for the real killer. Juliette Lewis co-stars in the hotly anticipated show, based on the Australian series of the same name.