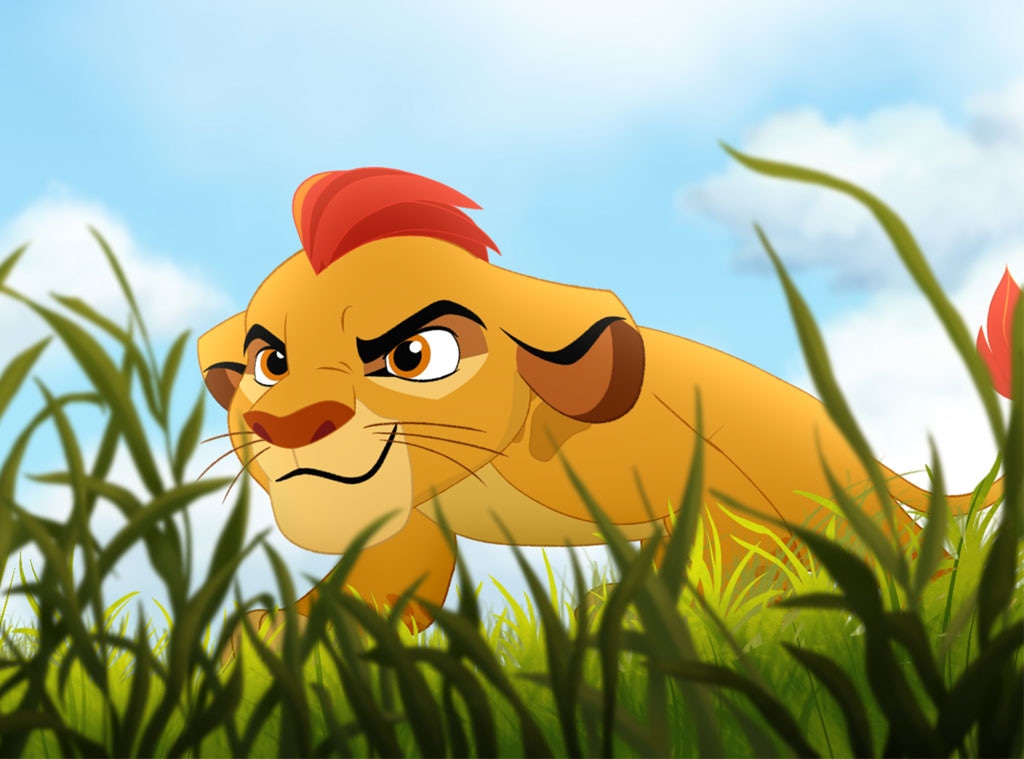 DISNEY JUNIOR
Disney's The Lion King is back with another sequel, but you won't find this one on the big screen. Disney Junior will be home to The Lion Guard, a sequel series to the popular movies—the first premiered in 1994—following Kion, Simba's son.
The show will be aimed at pre-schoolers and follow Kion as he forms a team of animals—the Lion Guard—to help protect the land. The Lion Guard is set to debut in November 2015 on Disney Channel and on the Disney Junior channel. Look for Lion King mainstays Mufasa, Timon, Pumbaa, Simba, Nala, Rafiki, Zazu and Kion's sister Kiara to make appearances.
Members of Kion's Lion Guard include honey badger Bunga, cheetah Fuli, hippo Beshte and egret Ono.
"It's kind of like The Lion King meets The Avengers," Nancy Kanter, Disney Junior general manager, told The Wall Street Journal.
The Lion King hit theaters June 15, 1994. Two sequels followed, The Lion King 2: Simba's Pride in 1998 and The Lion King 1 ½ in 2004, and movie characters Timon and Pumbaa were featured in a spinoff TV series in the 1990s. And The Lion King has been running on Broadway since 1997.
"The story of The Lion King has deeply touched families around the world since its original theatrical release 20 years ago," Kanter said in a statement. "We look forward to introducing a whole new generation of kids to both the Disney legacy characters and to new friends and heroes."