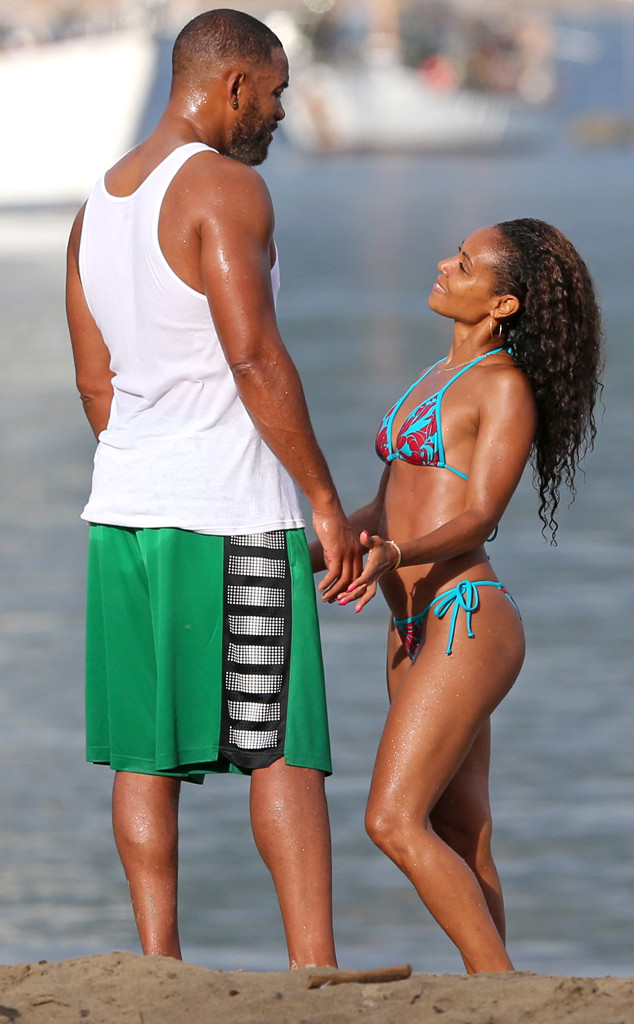 DaGreenTeam/Splash News
Now here are a couple of sights for sore eyes.
Will Smith and Jada Pinkett Smith took a moment to just adore each other while enjoying the surf and sand in Hawaii—or they're angling to see their reflection in each other's eyes to admire themselves.
Which we actually couldn't fault them too much for, the longtime couple just look that good.
At 42, Jada has a muscular, fit-as-heck bikini bod that girls half her age do squats all day to try to achieve, while Will—looking as youthful as ever despite the hair that grows in gray when he lets it—remains in tip-top shape at 45.