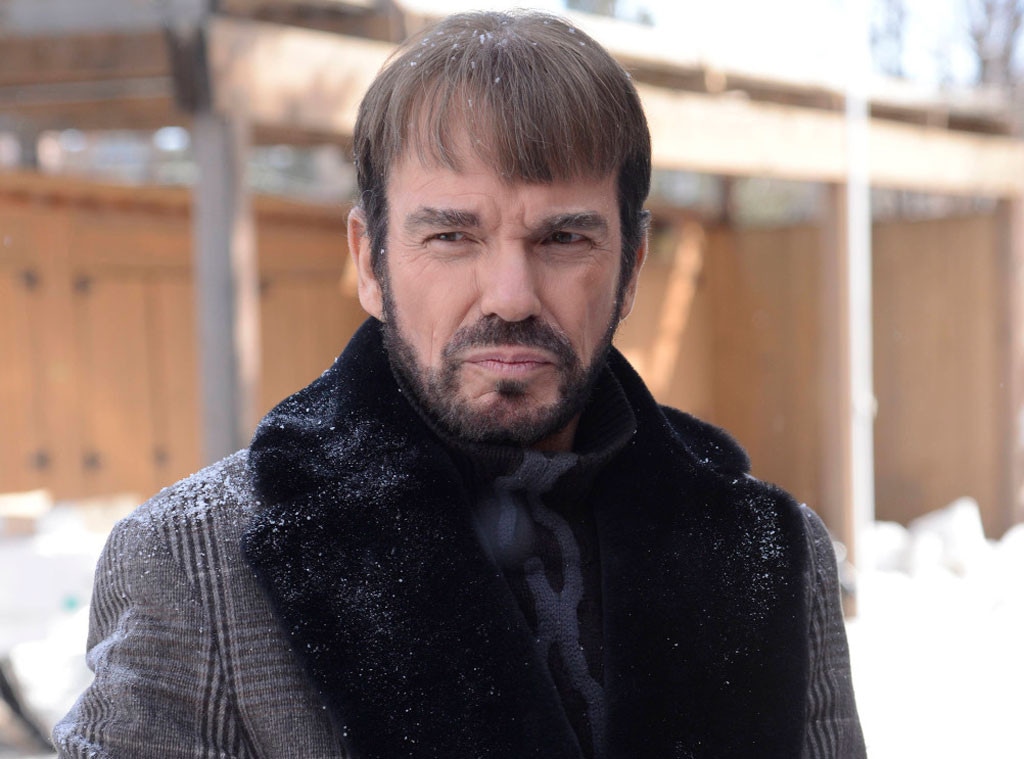 Chris Large/FX
Newsflash: You have made some very poor life choices if you aren't watching FX's Fargo. It is arguably the best new TV show of the year—whatever, we're just going to say it, it is—and this glue-your-eyeballs-to-your-screen drama only has two episodes left.
And after that? It will never be the same.
At least, that's the sense we're getting after chatting with the show's head honcho, Noah Hawley, who wrote every episode (no big whoop) and hints that although nothing is truly hammered out yet, it's entirely possible that Fargo's main cast won't be back for season two.
Here's what he explained to us as the ATX Television Festival in Austin:
"When I went in and sat down with FX, I said the movie was as powerful as it was, because at the end you knew she was going to wake up tomorrow and it was going to be a normal day.  And we're saying it's a true story, which it isn't, but it's following a  certain true story logic, and it would strain credulity I think to have the continuing adventures of Molly and Gus with [a new storyline of] 'What crazy Coen Brother case are they going to catch next time?' My feeling is we would explore new territory, but nothing is set in stone yet."
Nothing is set in stone, and yet we are now cherishing these last two episodes all the more now. Particularly since Molly (Allison Tolman) and Gus (Colin Hanks) are so delightful to watch, and we fear Billy Bob Thornton's deal for one season (coupled with Hawley's words) might mean he won't be back either. Plus, we all know Bob Odenkirk (who plays Bill) is headed to the Breaking Bad spinoff, Better Call Saul...
Of course, if Fargo does get a season two pickup (and we'd bet all the things from our house that you grab first in a fire that there will be), the second installment would likely be equally badass and equally well done. Still…We are just loving season one so much.
As for what to expect in the final two episodes, Hawley teases that although last week's episode had a big surprise (no spoilers here) that had Twitter hardcore humming, he's fully intending on breaking Twitter tonight and then "really trying to break Twitter in the finale."
And the one word he uses to describe the finale? "Bloody."
You're darn tootin'. We wouldn't have it any other way, you evil genius of genius TV.
Fargo airs tonight on FX.