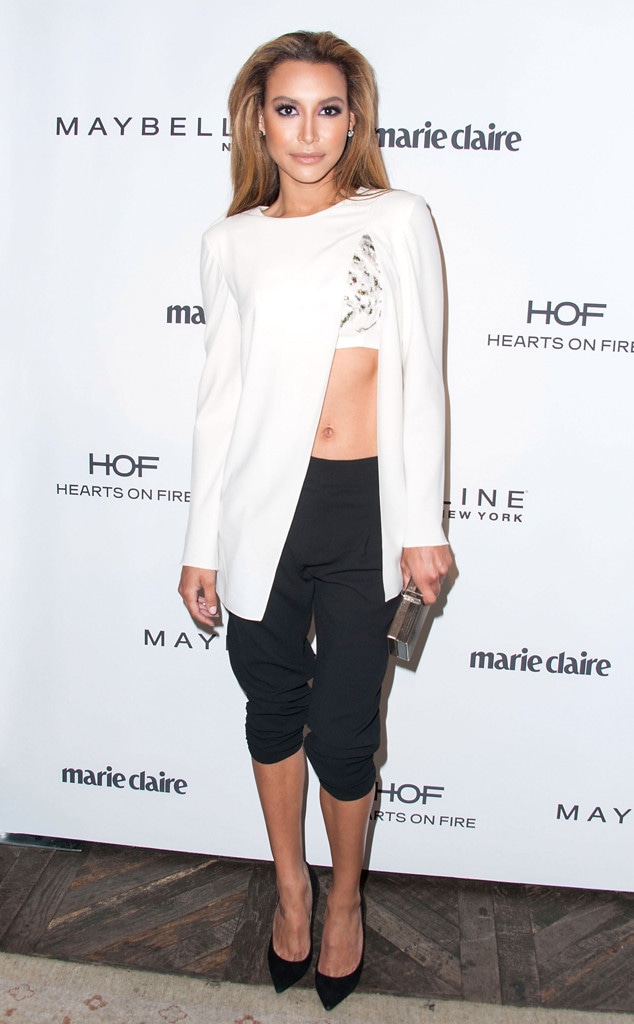 Valerie Macon/Getty Images
Come Monday morning, the usual admiring crowd turned to Twitter to check in on Naya Rivera and...
She was nowhere to be found!
The gorgeous Glee star appears to have deleted her account without explanation, leaving bummed-sounding phrases like "naya rivera twitter deleted" in her wake as the verified @NayaRivera refused to pop up in the regular search field. 
And yes, her fans are bummed, responding with tweets ranging from @wagman's "Naya Rivera deleted her twitter randomly so I guess I no longer have use for twitter" to @cpagniello's "First Megan Fox abandons her twitter, now Naya Rivera deletes hers, WHO'S NEXT???!!?! DEMI?!?!? #trifecta#sad."
(For the record, Megan Fox still has an active account, though her last tweet, dated Jan. 9, 2013, read "5 days on Twitter and I have yet to discern it's purpose. #WhatIsThePoint ???" Demi Moore hasn't tweeted since Feb. 7, 2013, but presumably @cpagniello meant Demi Lovato, and she is still tweetin' away.)
Well, Naya hasn't had the easiest past few months, so if she's more interested in focusing on the real people around her rather than the ones orbiting her twitterverse...we get it.
But fear not, Santana devotees, because Naya is still on Instagram and just posted a couple of pics yesterday from the New York set of the PSA short she's directing for Welcome.us, the home of Immigrant Heritage Month.
"Living that director life..." the 27-year-old actress wrote alongside a pic of a piece of filmmaking equipment.
The Naya Rivera Army, Naya Rivera News and more fan handles are still quite active on Twitter, however, and were happy to post pics of their idol making her directorial debut.
GlobalGrind editor in chief Michael Skolnik also tweeted pics and his appreciation for the star's efforts.
"Incredibly proud of @NayaRivera. To produce her directorial debut was an honor + really inspiring. Excited to share," he wrote.
Alas, "@NayaRivera" now only leads to an Internal Server Error page.
Naya's rep also had no comment on her Twitter exit.