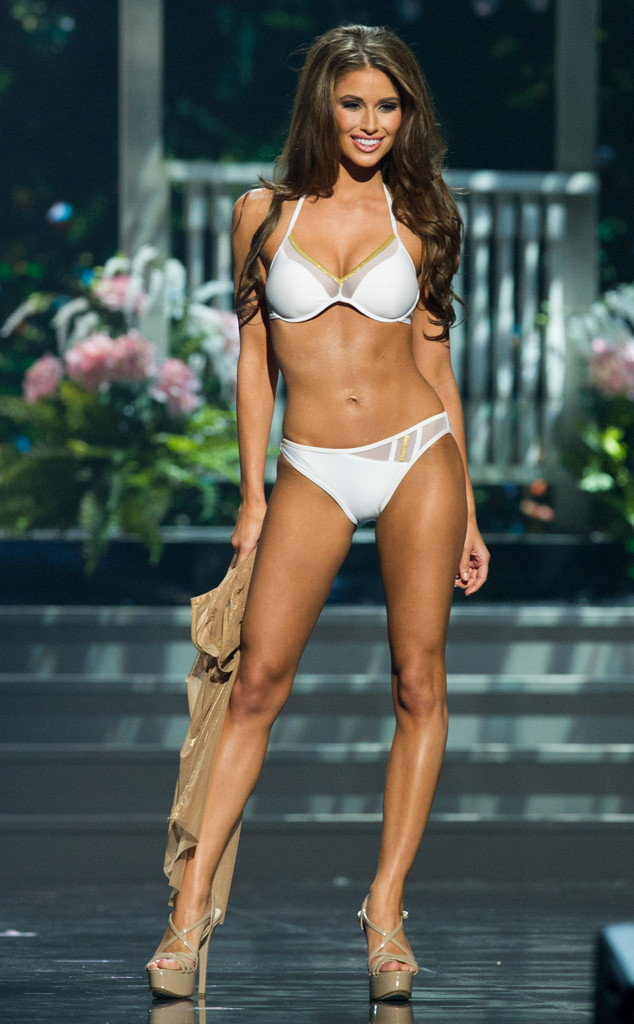 Darren Decker/Miss Universe Organization
There was some tough competition for Miss USA 2014, but it was Nia Sanchez, Miss Nevada USA, who walked away wearing the crown!
The 24-year-old is gorgeous, obviously, but she's much more than just a pretty face! Here are five things you need to know about the newly crowned Miss USA.
1. She Didn't Have a Picture Perfect Upbringing: Before the California-born beauty was vying for a tiara, she and her family were just looking for a place to live. When she was just six years old, Nia and her mother stayed in a women's shelter for two months before moving in with a relative. "It was great because they provided day care for us while she was out there trying to save up," the beauty queen said in an interview with Las Vegas Weekly. Now, she volunteers with Shade Tree, a women's shelter in Las Vegas.