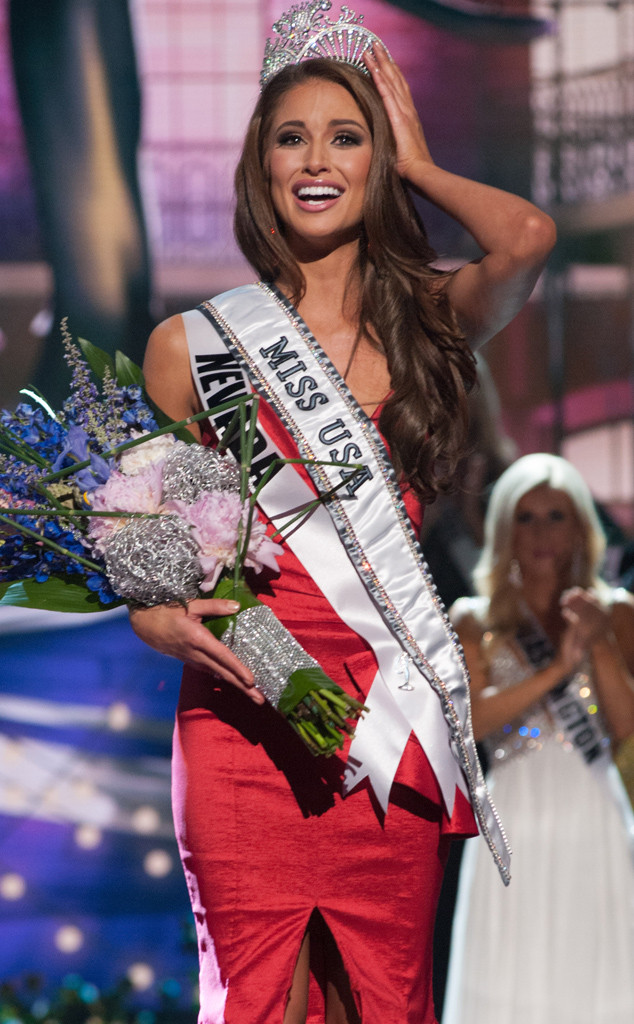 Patrick Prather/Miss Universe Organization
Kapow!
Fourth-degree black belt and all-around stunner Nia Sanchez was crowned Miss USA 2014, the biggest battle of the now former Miss Nevada's life becoming the struggle to hold back all the tears after her name was called at the end of the three-hour beauty-and-personality-fest. Giuliana Rancic and Thomas Roberts did the hosting honors at the Baton Rouge Civic Center in Louisiana.
Sanchez clasped hands and traded well wishes with first runner-up Miss North Dakota, Audra Mari, as they waited out those final seconds, but it was the 24-year-old from Las Vegas who stood alone with the bouquet, the sash and—best of all—the tiara.