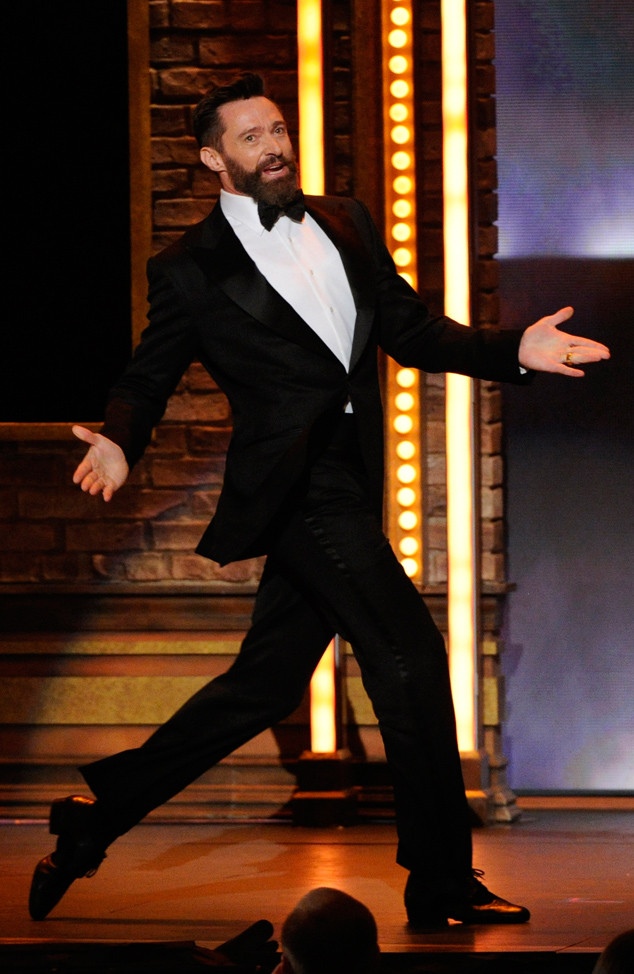 Evan Agostini/Invision/AP
All of Broadway's biggest names gathered for the 68th annual Tony Awards at Radio City Music Hall in New York City, and it was one entertaining event—mainly because of host Hugh Jackman!
The Wolverine star sang, danced and cracked jokes while remaining charismatic, funny and extremely light on his feet! Let's recall some of his best moments from tonight's festivities!
The star put all his bouncing training to good use as he hopped his way through the theater and backstage, down the aisles and into an elevator before making his way to the main stage for the show's opening. Sting, nominee Neil Patrick Harris and Jersey Boys director Clint Eastwood and the cast members from several Broadway shows all made cameos in the four-minute sequence. Once on stage, the host showed off his impressive singing and dancing abilities.