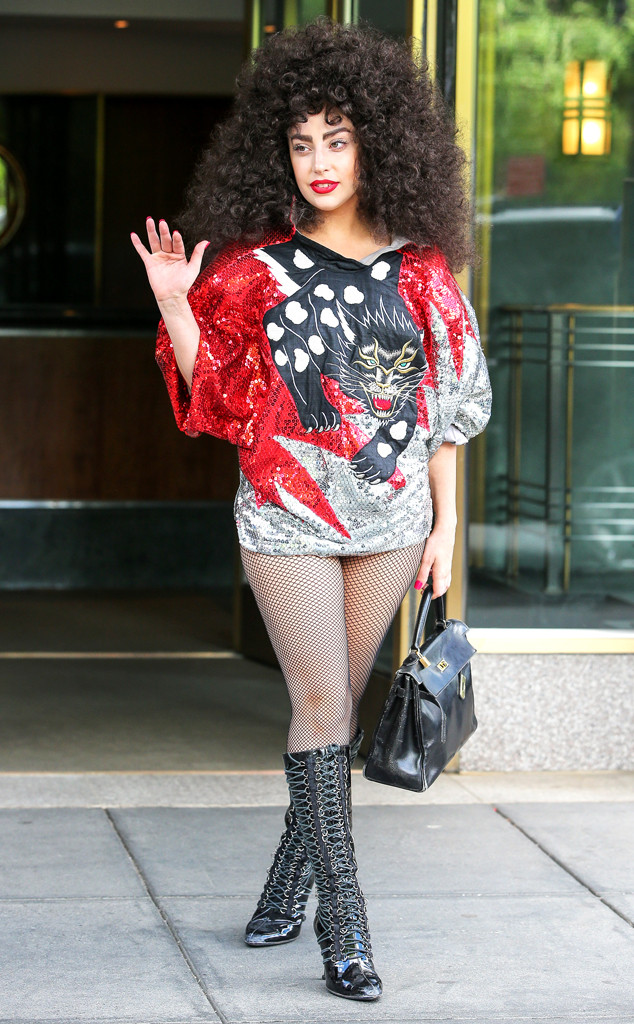 AKM-GSI
Is that you under there Lady Gaga?!
The pop star has given us a number of bizarre looks in her day, but she still manages to switch things up in a way that continually catches us off-guard—like her latest style change, for example.
Gaga stepped out in New York City today dressed in '80s gear, wearing a bright sequin dress/shirt contraption (with a black panther coming down the center, no less) with black fishnets and black boots. But the part of her look that raised eyebrows was her hair.
All that hair!