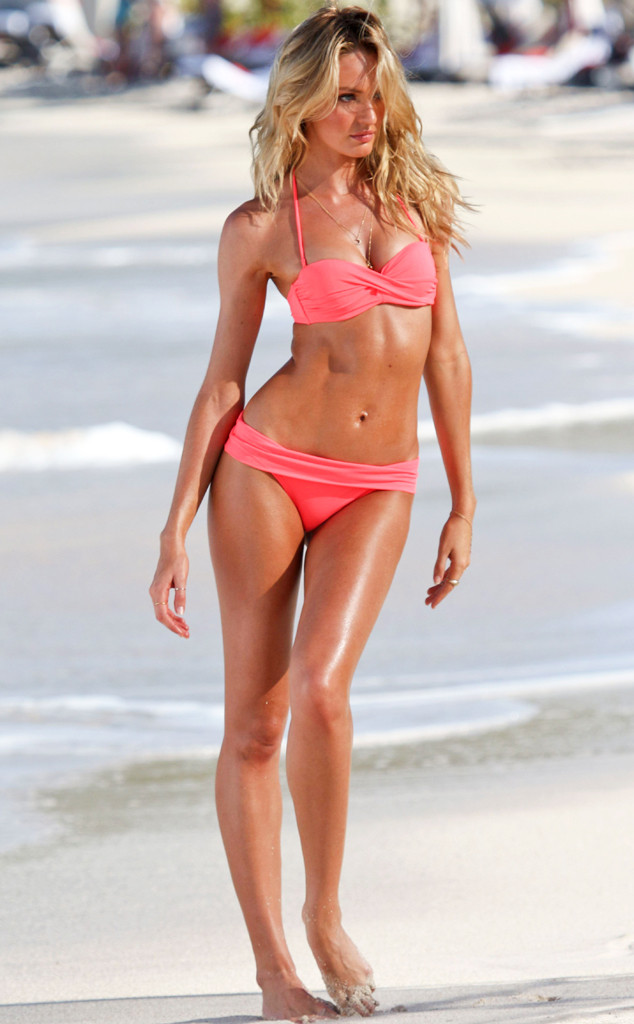 INFphoto.com
When searching for supermodel-worthy fitness and beauty advice, look no further than Candice Swanepoel.
As a gal whose work uniform typically comes in the form of a string bikini, Candice knows all about looking hot—especially in summertime. Recently the Victoria's Secret Angel spilled her highly sought after fitness and beauty tips to Vogue UK.
As for the exercise Candice credits for keeping her scorching body in-shape? "Squats are the key! It's definitely squats!" And when it comes to beauty, the reigning champ of Maxim's Hot 100 list has skincare slotted as first priority. "Sun protection is really important for me," Swanepoel told Vogue UK. "My face really burns and it's not cute! My facialist gives me a really strong sunscreen, and I wear that every day, whether it's sunny or not."