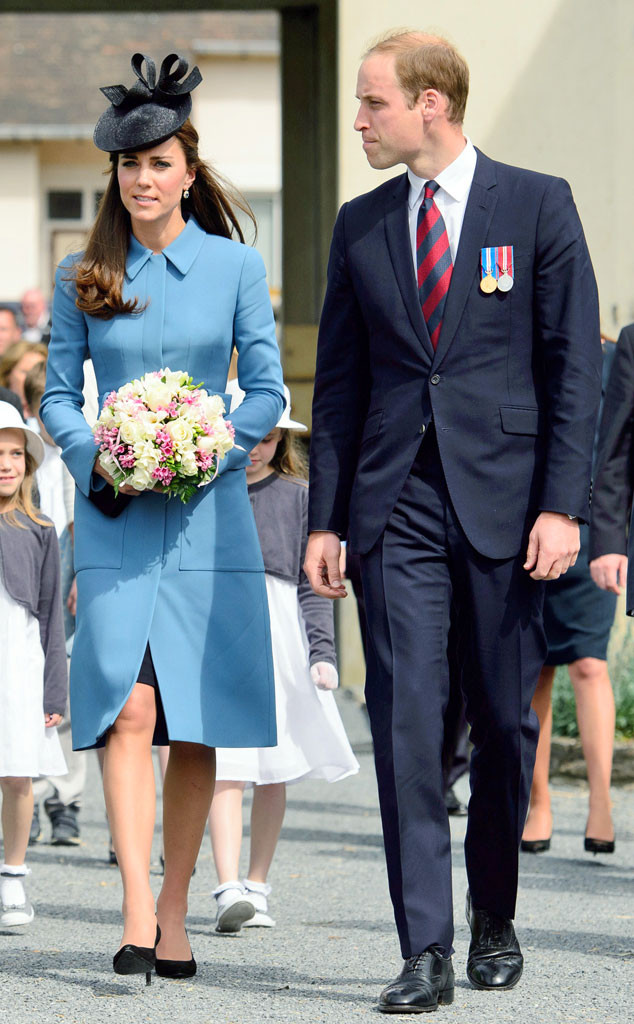 LEON NEAL/AFP/Getty Images
The 70th anniversary of the D-Day Invasion brought out some of the world's biggest leaders today, including President Barack Obama, Queen Elizabeth II, Prince Charles, Prince William and Kate Middleton.
Obama, Elizabeth and Charles gathered today during the International Ceremony at Sword Beach in Ouistreham, Normandy, France.
Obama and Prince Charles were all smiles while greeting each other and shaking hands as Charles' wife, Camilla, watched on. The U.S. commander in chief was dressed in a navy suit and red tie, and Charles wore a British royal forces uniform. Meanwhile, Camilla wore an all-white outfit with a white hat.