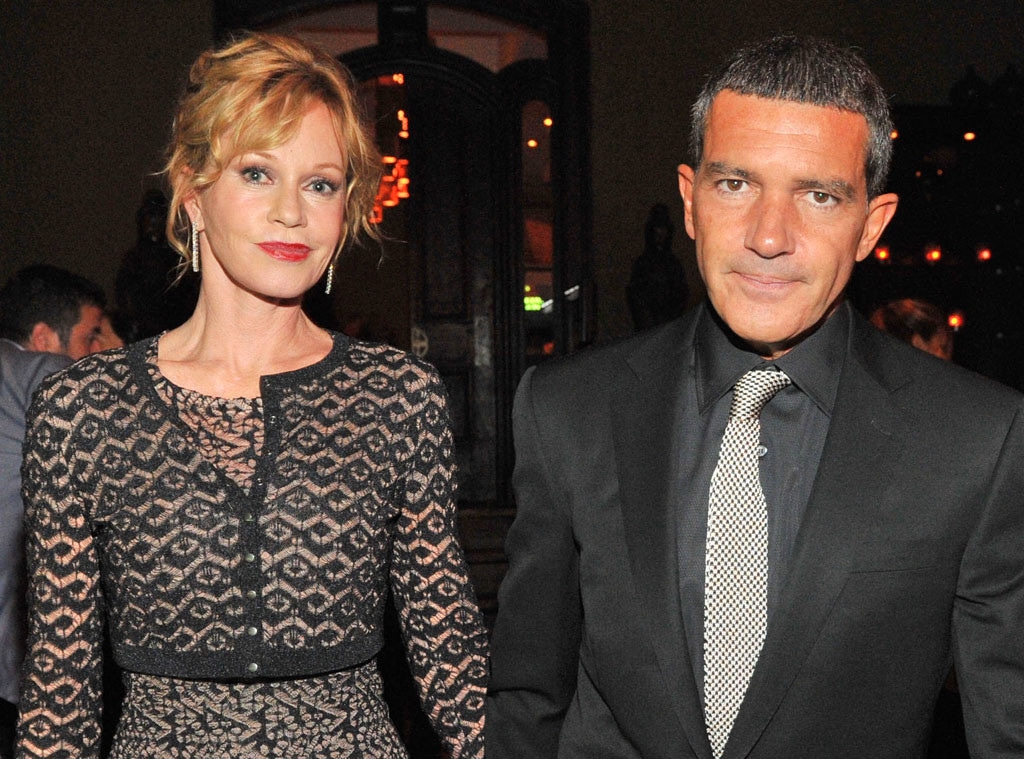 Sonia Recchia/Getty Images
UPDATE: Melanie Griffith and Antonio Banderas have released the following statement regarding their split:
"We have thoughtfully and consensually decided to finalize our almost twenty years marriage in a loving and friendly manner honoring and respecting each other, our family and friends and the beautiful time we have spent together - Melanie & Antonio"
________
It's the end of an era.
E! News confirms that Griffith has filed for divorce from Banderas.
The famous duo have been married for 18 years and have one daughter together, Stella, who turns 18 in the fall.
Griffith has cited irreconcilable differences as the reason for ending her marriage to the Spanish actor and is asking for spousal support.
According to TMZ, who first broke the story, the breakup is amicable, but splitting up the couple's extensive real estate portfolio is going to be somewhat of a challenge considering they have properties in both U.S. and Spain.
This marks Griffith's fourth divorce. She was married to Don Johnson in 1976 for six months before they split. She then married her co-star from She's in the Army Now, Steven Bauer, in 1982.
Frank Micelotta/Getty Images
The two were married for five years and had a son, Alexander, together.
Griffiths later remarried Johnson in June 1989 and welcomed a daughter, (and the star of Fifty Shades of Grey) Dakota Johnson, a few months later.
Johnson and Griffith had a famously rocky relationship, and separated multiple before finally calling it quits in 1994.
The blond actress later fell in love with Banderas, who was her co-star in Two Much.
Banderas was still technically married to his first wife, Ana Leza, at the time, but was going through a separation.
One month after both of their divorces finalized, they tied the knot in a low-key ceremony in London on May 14, 1996.
(Originally published on June 6, 2014 at 10:39 a.m.)