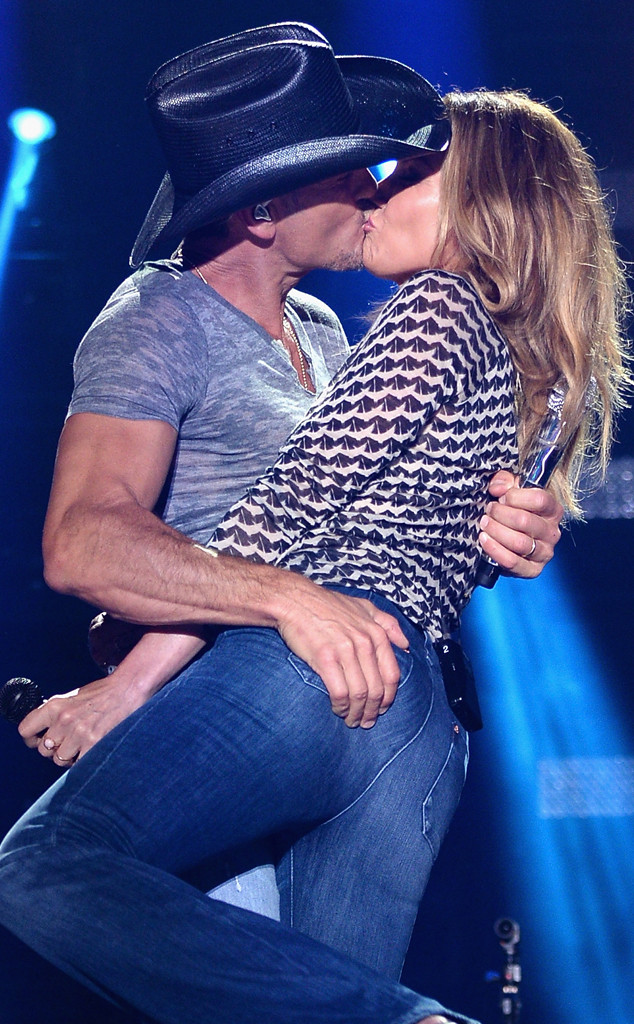 Larry Busacca/Getty Images
This kiss, this kiss! Now that's how you end a duet. Good thing that stadium is open-air.
Country music power couple Faith Hill and Tim McGraw locked lips and shared an intimate embrace in front of tens of thousands of people at the Country Music Association Festival in Nashville on Thursday, June 5, as the two face rumors about marital problems yet again.
McGraw, 47, couldn't keep his hands off his beautiful wife of 17 years after performing their ballad "Meanwhile Back at Mama's," grabbing her blue jeans-clad behind and pulling her flush against him onstage at LP Field, home stadium of the NFL's Tennessee Titans that seats more than 69,000. Hill, 46, responded by lifting her foot off the floor (and we all know what that means, Princess Diaries fans). They also shared an adorable hug.