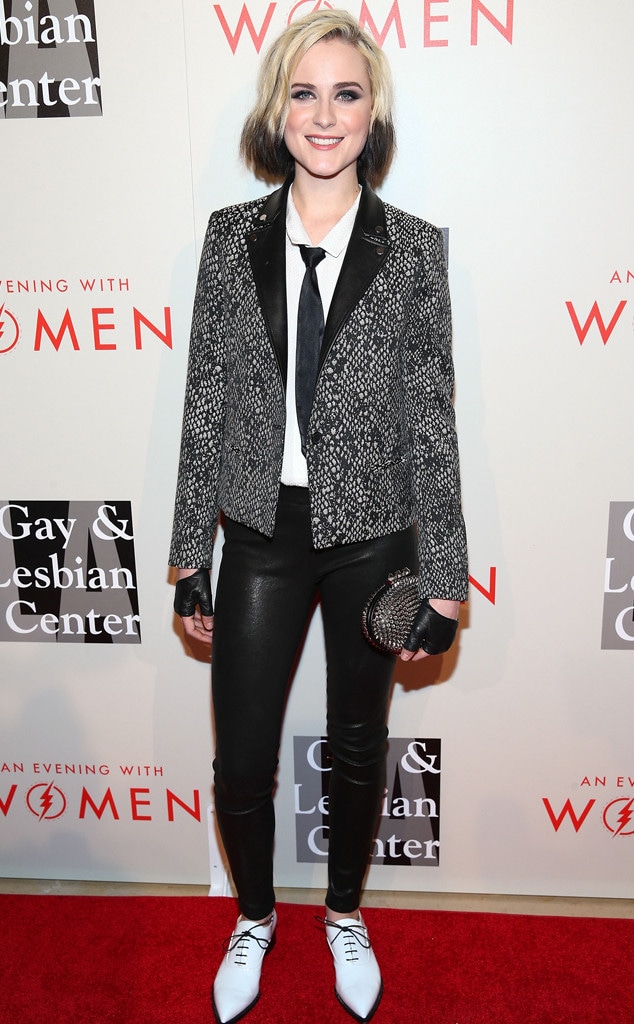 Imeh Akpanudosen/Getty Images
Evan Rachel Wood has probably had better summers.
The recently separated actress was sued today by the producer of 10 Things I Hate About Life, a proposed follow-up to the hit 1999 comedy 10 Things I Hate About You, with the plaintiff claiming that the actress collected a $300,000 retainer and then bailed on the project.
According to court documents filed Thursday and obtained by E! News, 10 Things Films wants more than $30 million from the star, including at least $20 million in lost profits; $500,000 in lost financing costs; $6 million in lost investments; and $5 million in damages.
A rep for Woods, meanwhile, calls the lawsuit "preposterous."
"The lawsuit is preposterous and simply a bullying tactic from financially troubled producers," the rep said in a statement to E! News. "The production shut down in February 2013 when the producers ran out of money. Even after that, Evan agreed to resume production in Nov. 2013, by which time the producers said they would have cleared up their issues.
"However, the producers still could not get their act together, nor did they pay Evan money that was owed. Repeated subsequent promises by the producers to resume production and pay Evan also turned out to be false. Enough is enough. The producers, not Evan, have breached contract."
10 Things Films alleges in the lawsuit that Wood accepted the lead role in the film and took a $300,000 advance, and then "seemingly changed her mind about desiring to complete the film during principal photography, ultimately refusing without any legal justification to fulfill her contractual obligations and instead opting to walk out on the project."
The company is claiming breach of written agreement and breach of the covenant of good faith and fair dealing.
The lawsuit states that the opposing parties entered into a "written actor services agreement" that would last seven weeks on or around Nov. 26, 2012.
According to the complaint, production was "briefly suspended" in January 2013 and then on or around Feb. 8, 2013, Wood communicated that she wouldn't be available to continue until November 2013 for "personal reasons." 
At the time, she was expecting her first child with husband Jamie Bell, and they welcomed their son in July 2013. 
When the time to pick up again rolled around, the suit contends, Wood's camp then said that she had "already fulfilled the totality of her contractual obligations owed" to 10 Films, despite only putting in 11 days of work.
Gil Junger, the veteran director who helmed 10 Things I Hate About You and worked on the short-lived TV series based on the hit film starring Julia Stiles and Heath Ledger, was also directing 10 Things I Hate About Life.
—Reporting by Holly Passalaqua and Claudia Rosenbaum