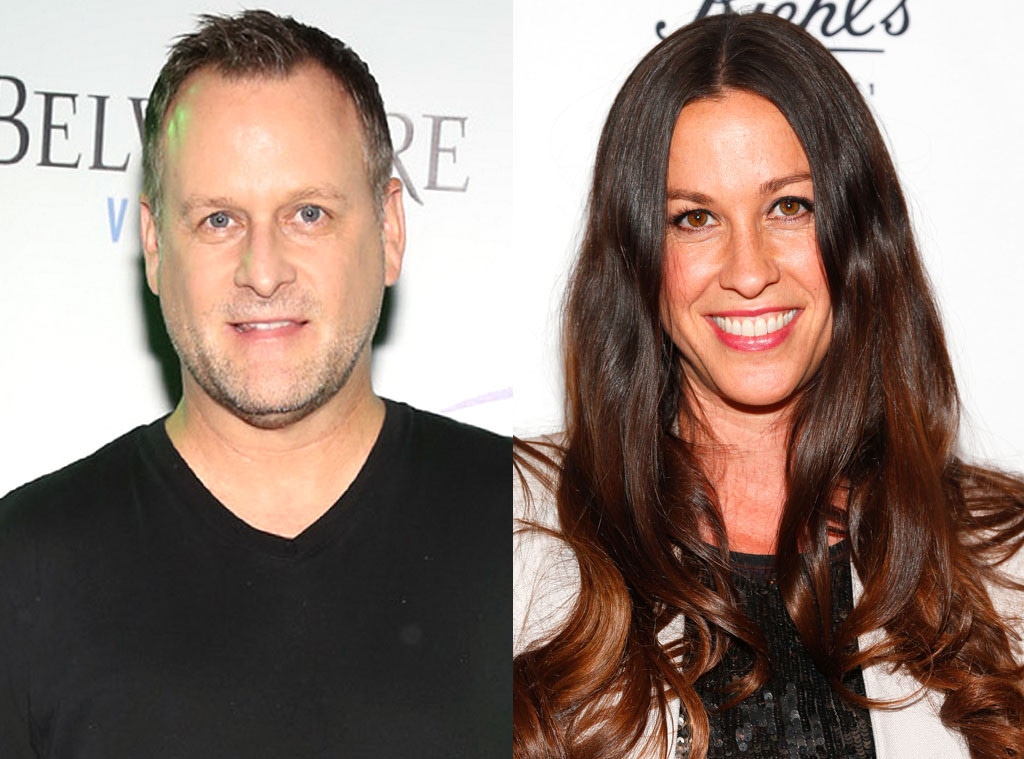 Getty Images
It's time to talk about a specific urban legend.
No, we're not talking about Bigfoot or Walt Disney's frozen body. It's something much more serious than that—it's whether or not Full House star Dave Coulier is really the inspiration behind Alanis Morissette's iconic hit (which quickly became every brokenhearted woman's favorite song of rage) "You Oughta Know."
You may have forgotten, but Coulier and Morissette had a fling back in the early '90s, before the track was released. So once it came out, many believed that the funny and adorable actor that we knew as Uncle Joey was the man behind the song.
Well, 20 years later, the TV star wants to set the record straight.
"I never think about it. I think it's just really funny that's it's become this urban legend, so many years after the fact," Coulier said to BuzzFeed during an interview.
"I dated Alanis in 1992. You know, it's just funny to be the supposed subject of that song. First of all, the guy in that song is a real a-hole, so I don't want to be that guy. Secondly, I asked Alanis, 'I'm getting calls by the media and they want to know who this guy is.'
"And she said, 'Well, you know it could be a bunch of people. But you can say whatever you want.' So one time, I was doing a red carpet somewhere and [the press] just wore me down and everybody wanted to know so I said, 'Yeah, all right, I'm the guy. There I said it.' So then it became a snowball effect of, 'OH! So you are the guy!'
So it's not about it. Unless it really is about him. Alanis, your input would really help out here.
However, Coulier referenced a specific verse during an interview with HuffPost Live, where he admitted the song may be about him.
"There was a lot of familiar stuff because she was writing a lot of material when we were dating, so there were some familiarities all throughout Jagged Little Pill," Coulier explained.
"The one that got me was, 'I hate to bug you in the middle of dinner.' That was because we had already broken up and she had called—she was living in Canada at the time—she called, and I said, 'Hey, I'm right in the middle of dinner, can I just call you right back?' I remember that line when I heard 'You Oughta Know,' and I just went...it was like, 'Uh-oh.'"
Dave Coulier will appear on this weekend's premiere of "Oprah: Where Are They Now?" on Sunday, June 8, at 9 p.m. ET on OWN.