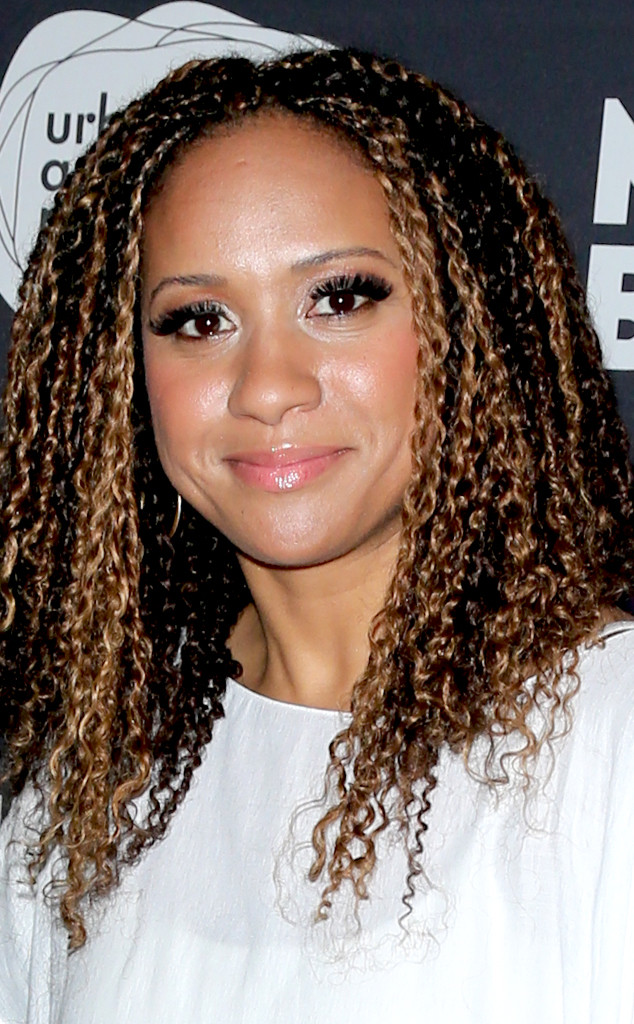 Paul Archuleta/FilmMagic
Tracie Thoms made a splash on TV on Wednesday, but it wasn't for a new role. The actress and singer was the first celebrity to appear on Catfish seeking the help of Nev Schulman and Max Joseph.
In case you missed it, here's what went down.
Thoms, who is known for her roles in Rent—both on Broadway and on film— and Cold Case, had been in contact with a super fan by the name of Sammie. Sammie helped promote Thoms' projects and the two communicated via Twitter. As Thoms said in the episode, a fan like Sammie is a dream come true to spread the word about projects. But Thoms wasn't the only person Sammie was speaking to. She also befriended Thoms' producer friend Lotti Knowles and The Glee Project contestant Marissa von Bleicken.