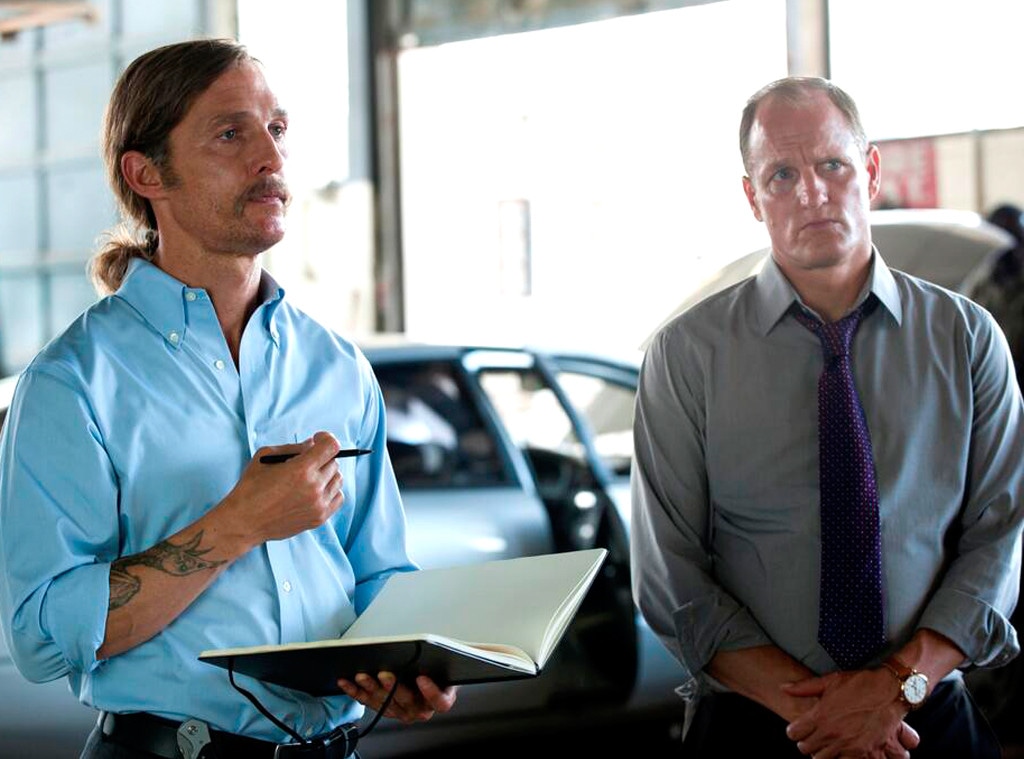 Lacey Terrell/HBO
Matthew McConaughey took home the Oscar, and now he's got his eye on the Emmy. McConaughey costarred opposite Woody Harrelson in HBO's True Detective, a little drama you may have heard about.
The Dallas Buyers Club star previously said he wouldn't return for a second season, but there may be some flexibility with his stance. In an interview with Deadline, McConaughey said the plan was always for "One season, eight episodes, a finite beginning, middle and end, goodbye, look forward to watching it."
"If HBO had wanted an option on me for a season two or three, I wouldn't have done it," he said. "I wouldn't have walked into something where they could say, 'We've got you for the next three years.'"
But—yes, it's a big but—McConaughey said his experience on True Detective has changed his stance a bit. "I liked True Detective, the whole series and the experience of making it, so much that I'd be open to doing another one now," McConaughey told Deadline. "At the time, I was looking at six months and not beyond that. I don't know of a feature film I'd sign for where I'm going to say, 'If this works, you've got me whenever you want me for the next three years.'"
Rumors for True Detective season two have already started swirling with Jessica Chastain at the forefront. E! News confirmed the Zero Dark Thirty star wouldn't be strapping on her detective badge for the series.
"That news broke yesterday and it went crazy on the Internet," Chastain told press at Cannes. "There was so much of an explosion. Also it's an awkward thing because when all that attention happens, it takes away from whoever plays the role. I love Woody Harrelson, and I'm gonna watch the second season just like I watched every episode of the first. But I won't be on it."
The second season will reportedly feature three leads with at least one of them being a woman. Creator Nic Pizzolatto told HitFix the new season will be about "hard women, bad men and the secret occult history of the United States transportation system."
Dust off that #TrueDetectiveSeason2 Twitter meme whenever you're ready.